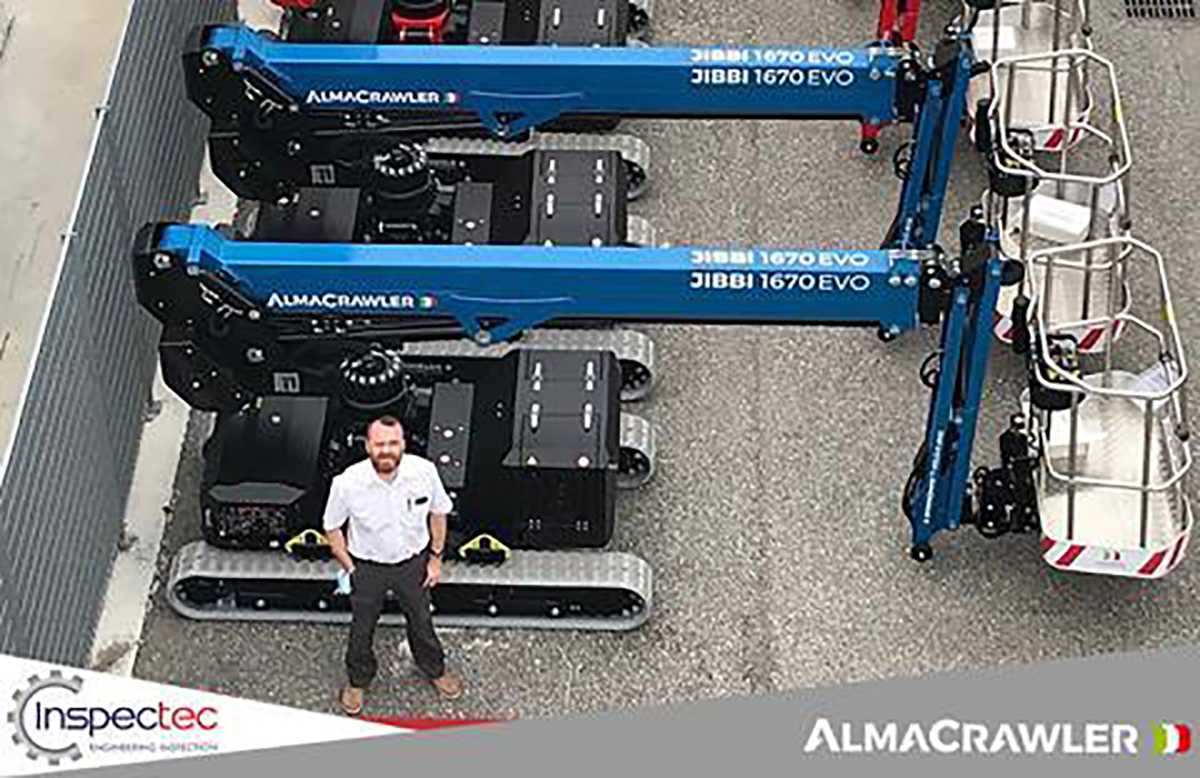 Italian crawler lifts manufacturer AlmaCrawler has appointed Inspectec as its sales and service partner in Ireland.
Based in Kildare and with more than 20 years' experience, Inspectec provides independent inspections of a large range of machinery and offers consultancy for the construction equipment sector. The company has now added sales of AlmaCrawler's tracked mounted range of self-levelling scissor lifts and telescopic boom lifts to portfolio, as well as service for the products throughout Ireland.
AlmaCrawler – Inspectec
Commenting on the new partnership, sales director for Inspectec, Dan Daly said, "We are delighted to be the approved dealer for the complete AlmaCrawler range for the whole of Ireland. We have already sold our first unit, with significant interest for more models. I am confident that this relationship between our two companies will help Irish businesses reach new heights".
AlmaCrawler general manager, Andrea Artoni, added, "This will strengthen our presence, starting with the availability of AlmaCrawler products and spare parts in the country. Through expanding our professional customer service with the Inspectec team, we are providing a better service for our longstanding and new customers who have chosen or will chose AlmaCrawler products."
The partnership was agreed through a series of online meetings. AlmaCrawler export area sales manager, Oana Samoila said, "We are very satisfied to further expand our efforts in Ireland and to have entered into this partnership with Inspectec. Every new dealer who joins our network receives comprehensive support in terms of marketing and sales, technical training and the after-sales process management, so they can immediately start working competently with us".