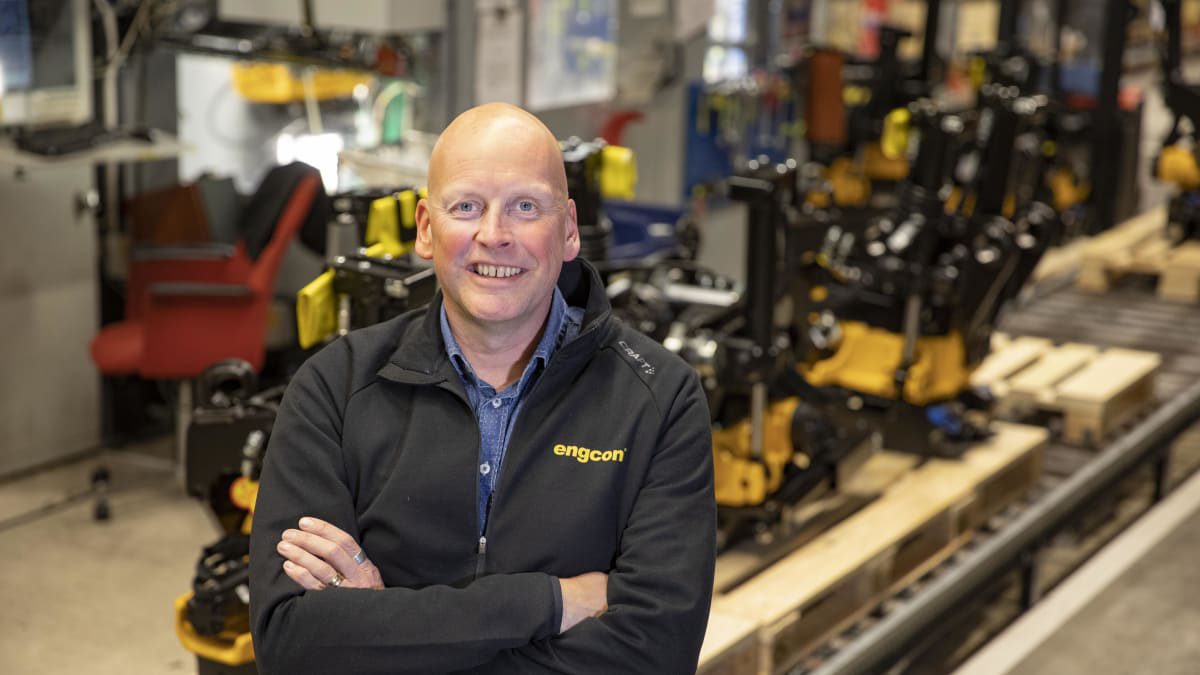 The construction and contractors sector in 2020 suffered both a loss of turnover and as a consequence, reduced profits. The world-leading tiltrotator manufacturer Engcon also had a reduction in turnover, but still managed to deliver better results compared to 2019, which means improved profitability for the Engcon group.
For the Engcon Group in 2020 there was a marginal reduction in net sales to approximately: SEK 1.23 billion (2019: SEK 1.35 billion).
At the same time, operating profit landed at SEK 218 million (2019: SEK 194.6), which means an improved profit margin of just over 3,5 percent.
"Before the pandemic hit, we estimated that 2020 had the potential to be another record year in turnover and potential profit, but in connection with the economic downturn, we had to readjust and deal with the pandemic and its effects. Just as for 2019, we made sure that our offensive establishment strategy in the non-Nordic markets addressed any potential decrease in turnover, but above all our overall result means that during the pandemic we improved our profitability", says Krister Blomgren, CEO of Engcon Group, and continues:
"At the same time, we are entering a new phase, where we need to be prepared to manage an increase in demand and higher costs to meet this demand".
Blomgren: "Proud of our employees"
Engcon continues to work based on an offensive growth strategy, where markets such as North America, Asia and Australia contributed to both revenues and profitability during 2020. These are also countries where the excavator market is forecast to increase sharply over the next three years.
"Another reason why Engcon came through the pandemic year 2020 in such good shape was because of our employees. Despite a tough year that placed high demands on all of us, our employees have stepped forward and shown proof of their loyalty and drive. I am extremely proud to see how hard everyone has worked for us to remain number one and continue to improve everyday life for all excavator operators out there in the world. It is thanks to this work that we are now strong enough to meet a regrowth and increased demand in the global market", Krister Blomgren concludes.
Comparative figures with competitors show that Engcon continues to wear the leader's jersey when it comes to turnover, market share and results.