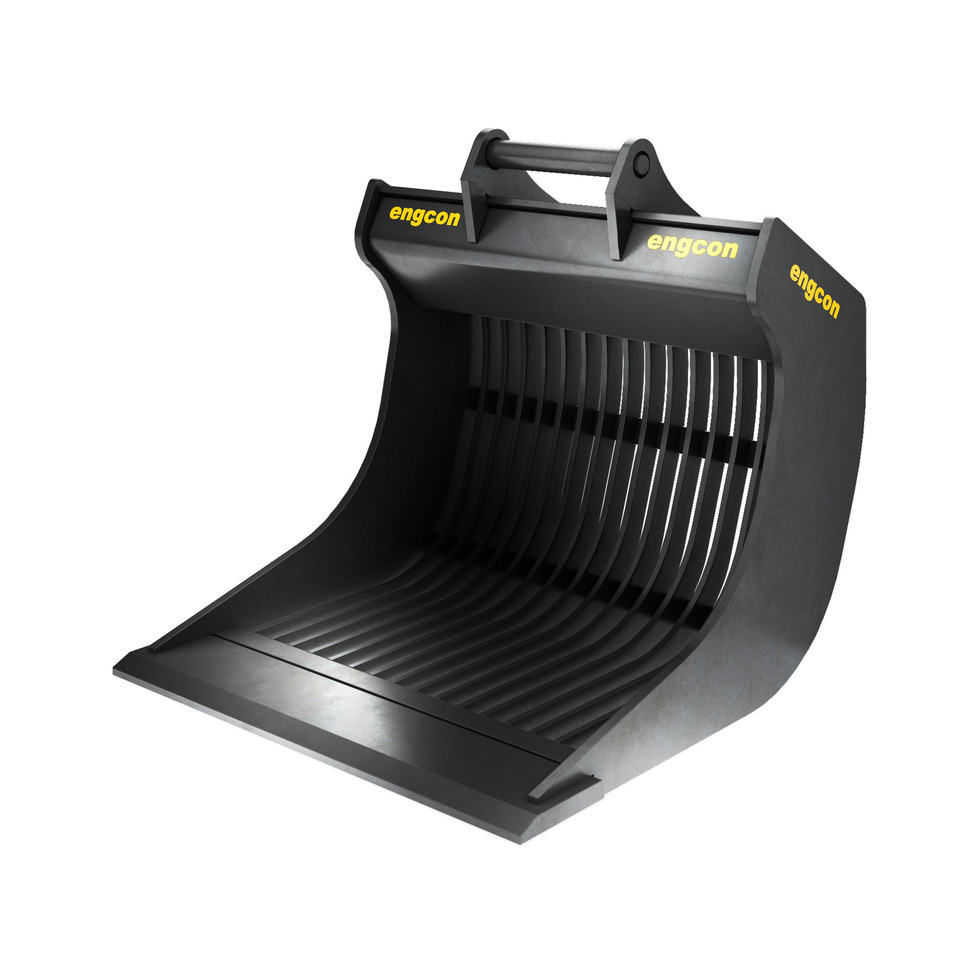 Engcon, the world's leading manufacturer of tiltrotators, has today introduced a new series of sorting buckets. 
The buckets, with the model name SKB, each have a specially developed shape. They differ from a traditional sorting bucket where the sides can be an obstacle when you need to get under bigger pieces of tarmac or other material.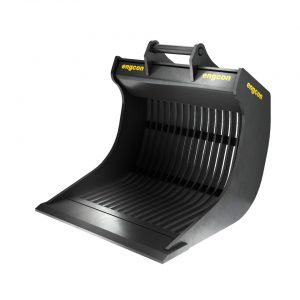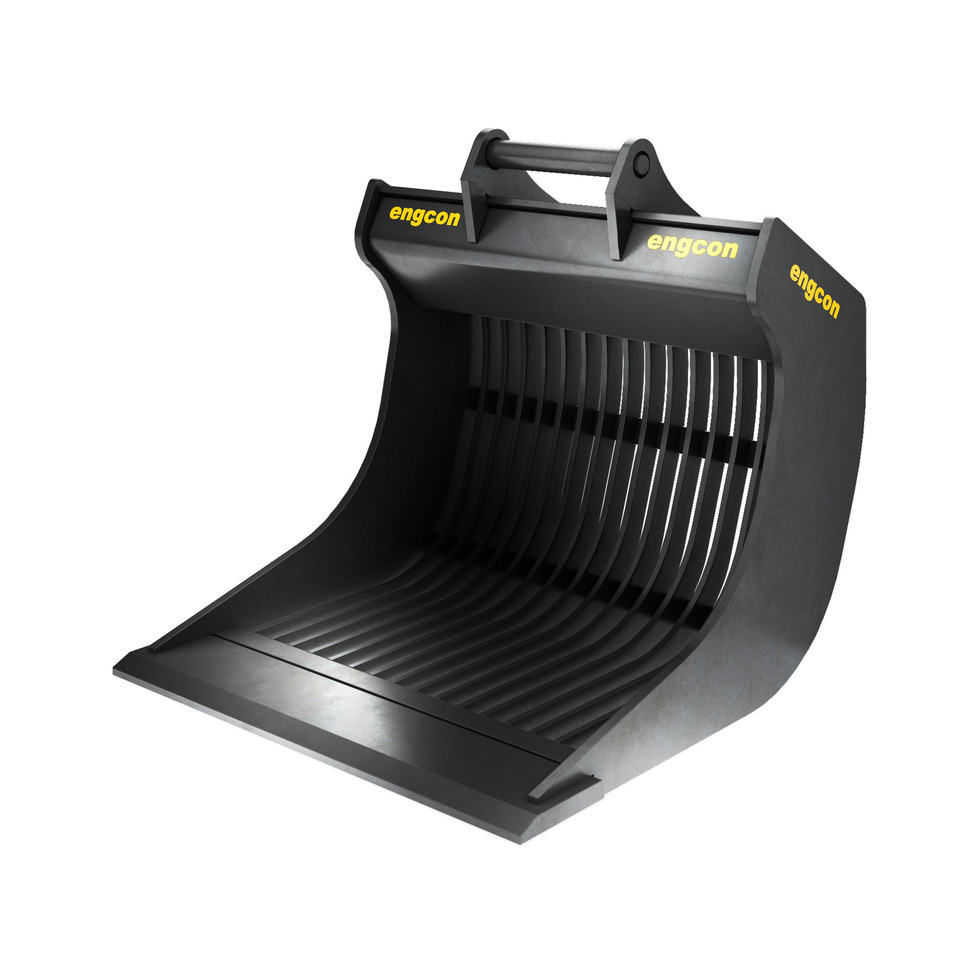 The new sorting bucket is manufactured in eight sizes, from 70 litres and 600 mm wide to 1550 litres and 1500 mm wide. The buckets, which are now available in the UK and Ireland, complement Engcon's existing model, launched in 2016.
"The sorting bucket launched in 2016 has the same shape as a grading bucket, with the ribs across the shovel bottom. The new bucket shape is narrower, deeper and has the ribs vertically arranged. Customers find benefits in both designs, so we now offer a choice," says Johan Johansson, Engcon's designer.
Engcon's sorting buckets do not require hydraulics and are well suited to lighter sorting work, where for example, a finer material for back filling or similar is needed. Cutting steel, lower side panels and ribs made of high-strength wear-resistant steel with up to 500 Brinell hardness guarantees a long service life.
"The request for the new skeleton bucket design originated with our team in the Netherlands, but we have also received inquiries from other markets. When we realised the demand was so high, we decided to start production immediately," says Johansson.