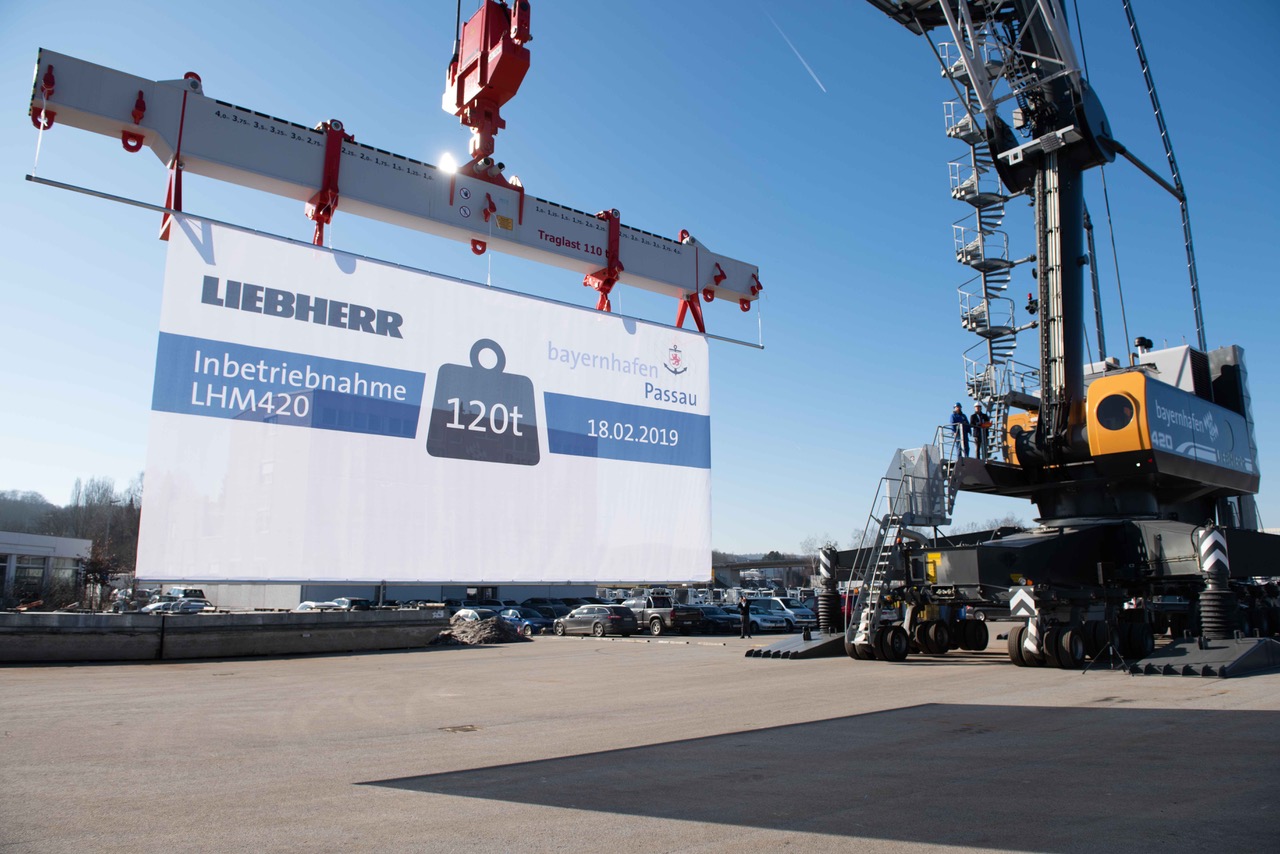 It is the world's first Liebherr Mobile Harbour Crane to meet exhaust gas purification level V
The LHM 420 crane has a maximum lifting capacity of up to 124 tonnes
bayernhafen invests in trimodal infrastructure and opens up new businesssegments with the LHM 420
A new Liebherr LHM 420 Mobile Harbour Crane was officially inaugurated in the middle of February in Passau, Bavaria. The new machine in the port of Passau is the first Liebherr Mobile Harbour Crane to comply with the new exhaust gas purification stage V.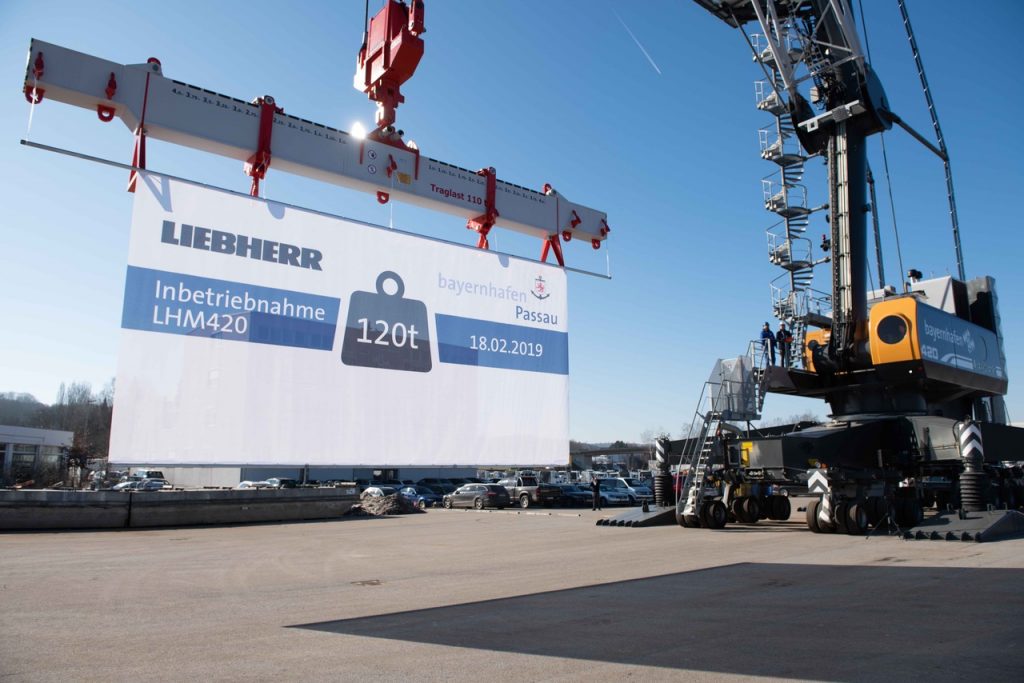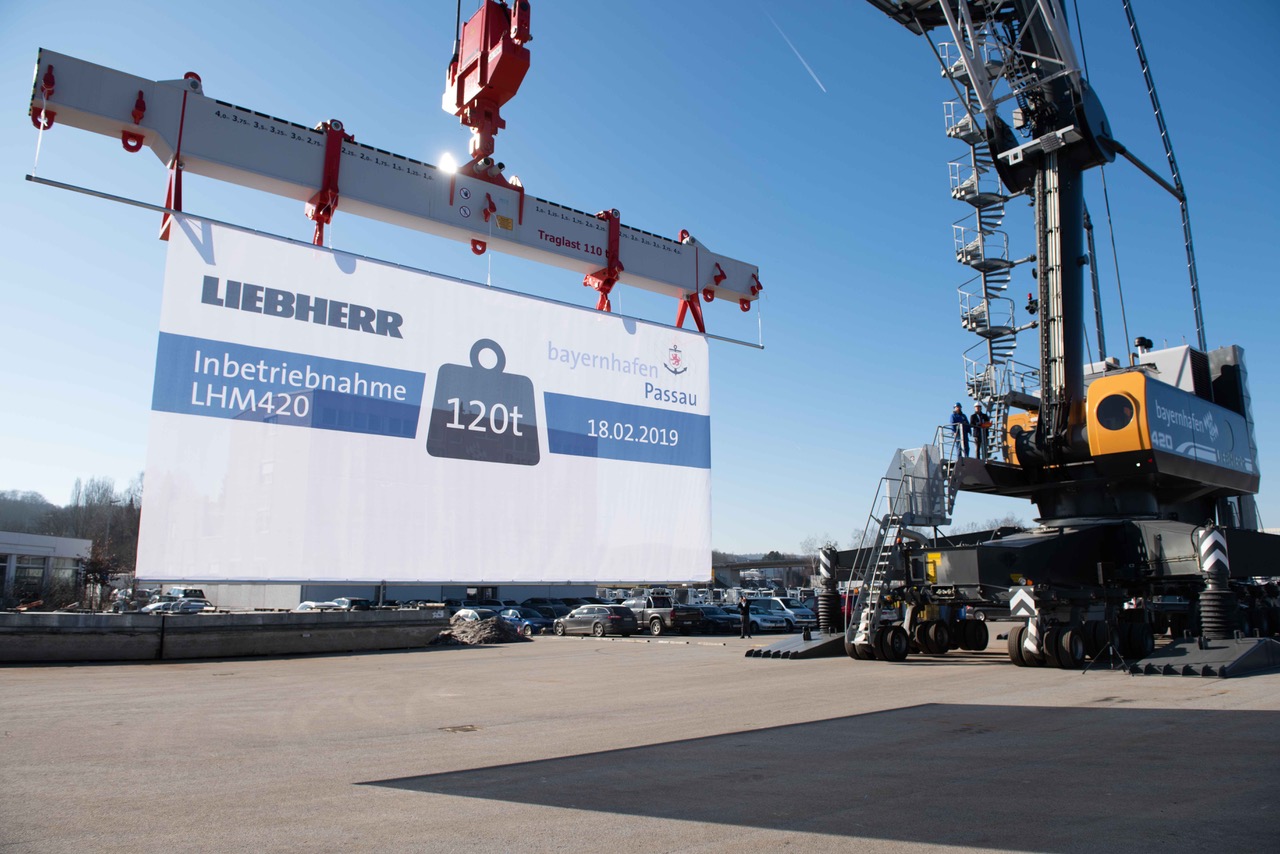 Around ten years after the opening of the trimodal port location in Passau-Schalding, bayernhafen has once again significantly expanded its infrastructure. In addition to new extension railway an investment was also made in a new mobile harbour crane. bayernhafen Passau is Bavaria's gateway to and from south-eastern Europe. Due to its lightening function, it has a key function for navigation on the Danube. In addition to Passau, bayernhafen GmbH & Co KG also has locations in Aschaffenburg, Bamberg, Nuremberg, Roth and Regensburg. 
First crane with exhaust gas purification stage V 
Even before the legislation came into force in 2019, Liebherr delivered the first unit with the new EU emissions standard V to the Bavarian port of Passau at the end of 2018. Manufacturers will also receive a transition phase of up to three years to adapt the conversion of exhaust gas purification to the new Tier 4 final stage 5. Liebherr Mobile Harbour Cranes are equipped as standard with the new exhaust gas cleaning system if required in the respective country of destination. Only minor technical adjustments were made to achieve the new emission standard. The atomization of the adBlue urea now takes place through an improved air-assisted injection. This significantly improved the degree of atomization and increased effectiveness. In addition, a corresponding new control unit was installed.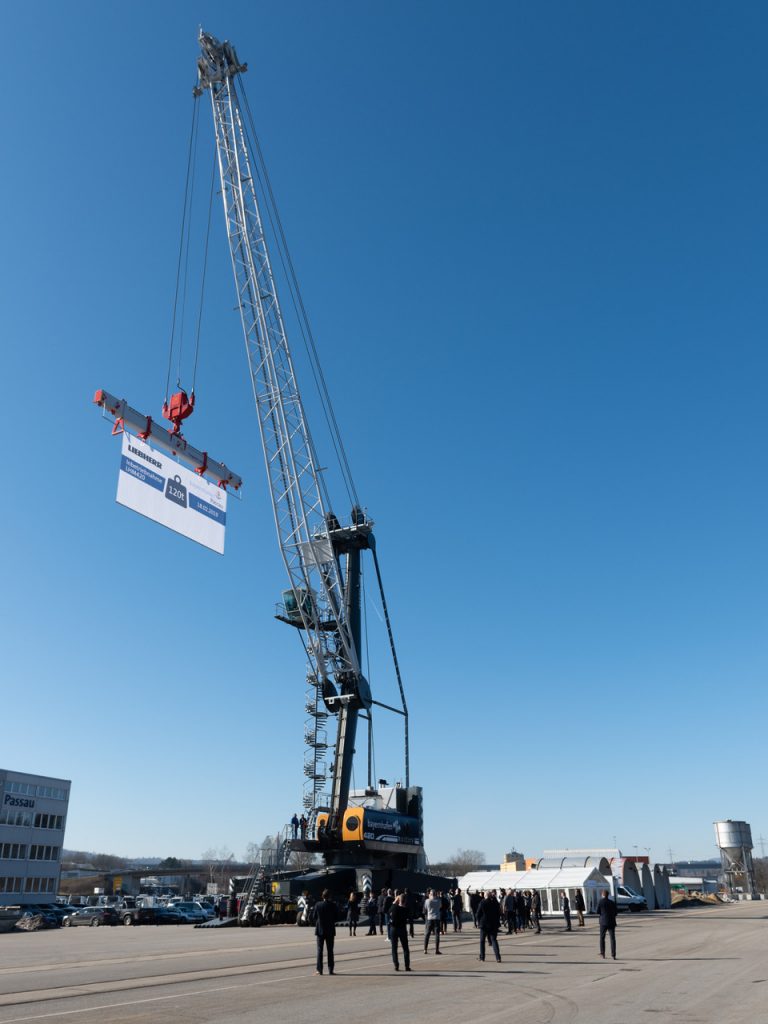 Crane model LHM 420 very popular 
The LHM 420 is one of the best-selling models in the Liebherr LHM product range alongside the LHM 550. Since the start of production of the LHM 420 in 2011, more than 150 units have been sold. In the last two years alone, four units have been delivered to customers in Germany, including the Passau unit. 
The LHM 420 marks the centre of the Mobile Harbour Crane product range and, with a maximum capacity of 124 tonnes. It can be used for a wide range of applications like bulk goods, general cargo or container handling. bayernhafen Passau will also use the new crane for handling complete wind turbines. Although the previous crane was able to handle the relatively light wind blades, the new crane will be used for the heavy towers and aggregates with unit weights of up to 100 tonnes.