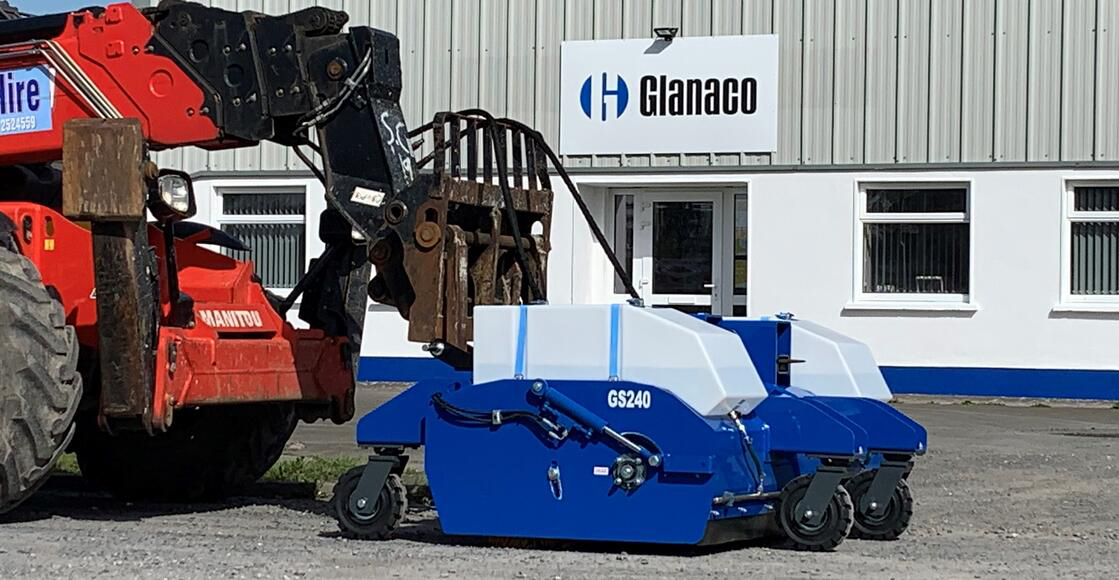 The new GS240 from Glanaco is a game changer in our attachment sweeper line. This 2.4 meter sweeper collector is perfect for telehandlers as it will sweep wheel to wheel of most models. Built in 8mm steel, it is a very tough and durable sweeper.
Revolutionary new hydraulic system
The latest hydraulic machines will only sweep in one direction, will open and close the hopper with ease and all have a built in flow restrictor.
Off the shelf wheel and castor assembly
These castors and wheel are rated to 900 KG EACH! Giving a total rated capacity of 3.6 tons! And, are off the shelf standard parts.
Gravity Water System
All models come with gravity water system for dust control, with stainless steel pipes and fittings.
Floating or Fixed
The main broom can be set to float, or fixed depending on you preference. Made up with all polyproline sections, you also have a choice to add wire.