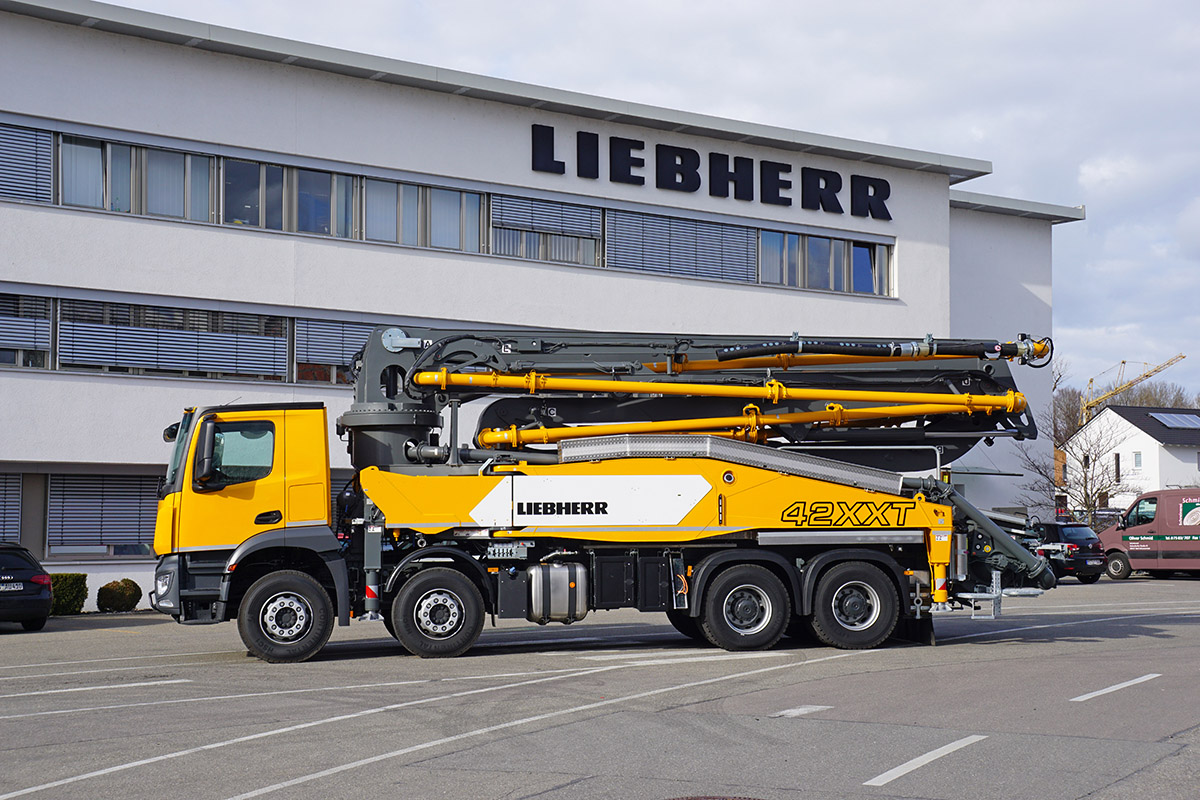 The advantages of the innovative Powerbloc technology convince the customers in daily use on construction sites. Following the presentation of the world first Liebherr-Powerbloc at Bauma 2019, the truck mounted concrete pump 42 XXT with the Powerbloc pump unit was able to demonstrate its capabilities several times.
The 42 M5 XXT truck mounted concrete pump has now been in constant use at Betonpumpen-Union (BPU) in and around Ulm for two years. Most recently even during the concreting of a very massive base plate at the Liebherr factory in Ehingen, where mobile and crawler cranes are manufactured. To ensure the consistently high quality of Liebherr cranes, a highly load-bearing test area is necessary. For this purpose, a testing plate consisting of around 750 m³ of concrete was pumped with the help of the 42 M5 XXT truck mounted concrete pump. The full concreting work was completed in just one working day. Another Liebherr truck mounted concrete pump, the 37 XXT, was also on site.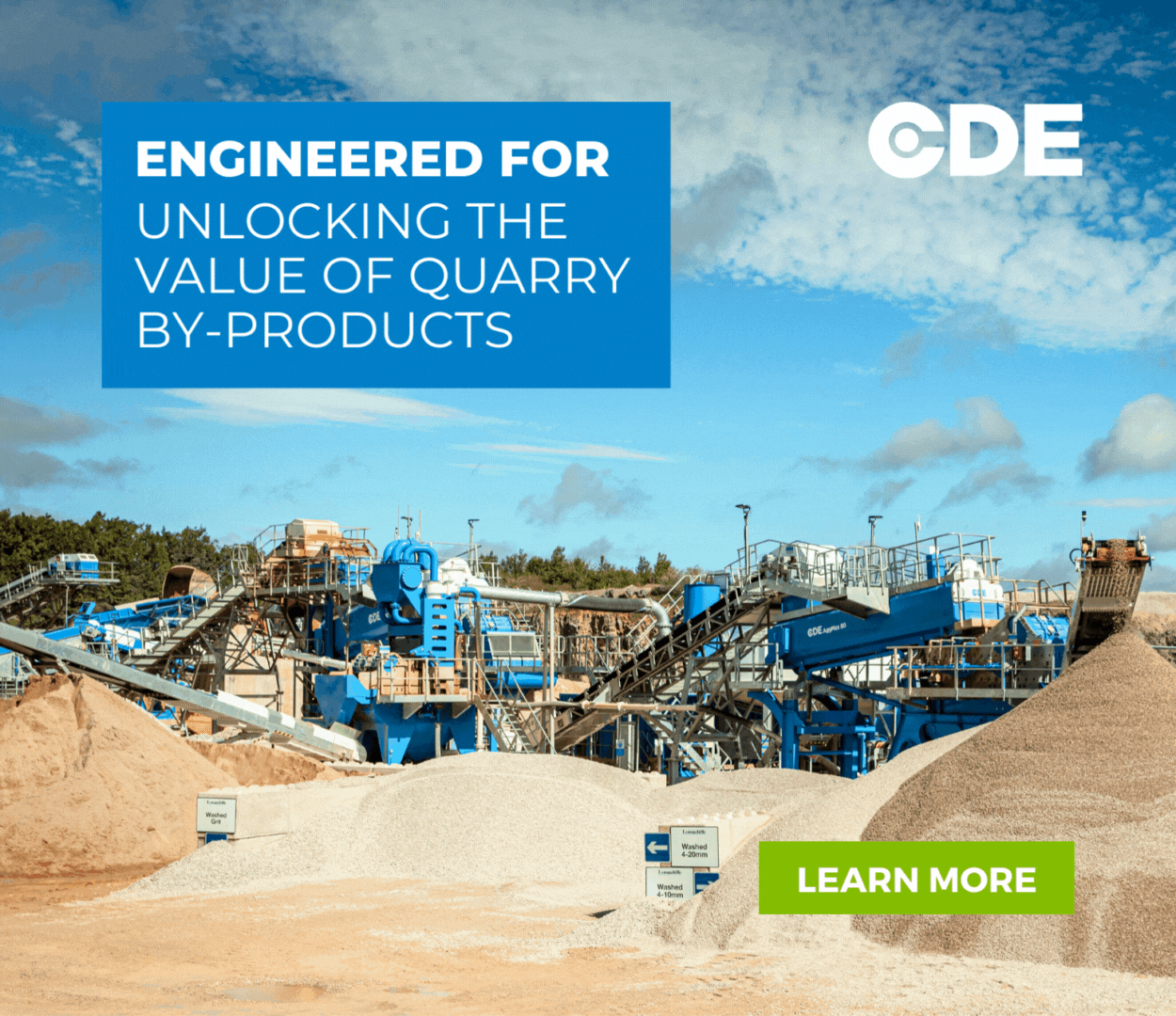 Unique Powerbloc drive unit
A major highlight of the new 42 M5 XXT truck mounted concrete pump is the newly developed Liebherr-Powerbloc drive unit.It is characterised in particular by the complete integration of all hydraulic switching and measuring elements. This eliminates the need for numerous hydraulic hoses and other components previously required. The drive unit is therefore a true one of a kind in the concrete pump world. The outstanding features of the new system are first and foremost its high robustness and performance as well as its smooth operation.
Christian Klafszky, Managing Director of BPU Ulm, is completely convinced of the operating unit after around one and a half years of site operation and confirms: "What I particularly like about this machine is the quiet and powerful operation of the pump unit. This is possible thanks to the new Powerbloc system."
The innovative drive unit is complemented by a newly designed, highly efficient semi-closed oil circuit. This guarantees that all drives are permanently supplied with both reliable and powerful hydraulic power. The system specially developed by Liebherr thus succeeds in optimally merging all the advantages of the open and closed circuits currently available on the market without their respective disadvantages. As a result, the oil volume can also be significantly reduced.
At present, the Powerbloc is only available in combination with the 42 M5 XXT truck mounted concrete pump. However, efforts are being made to ensure that the innovative system can also be offered for other concrete pump types in the near future.