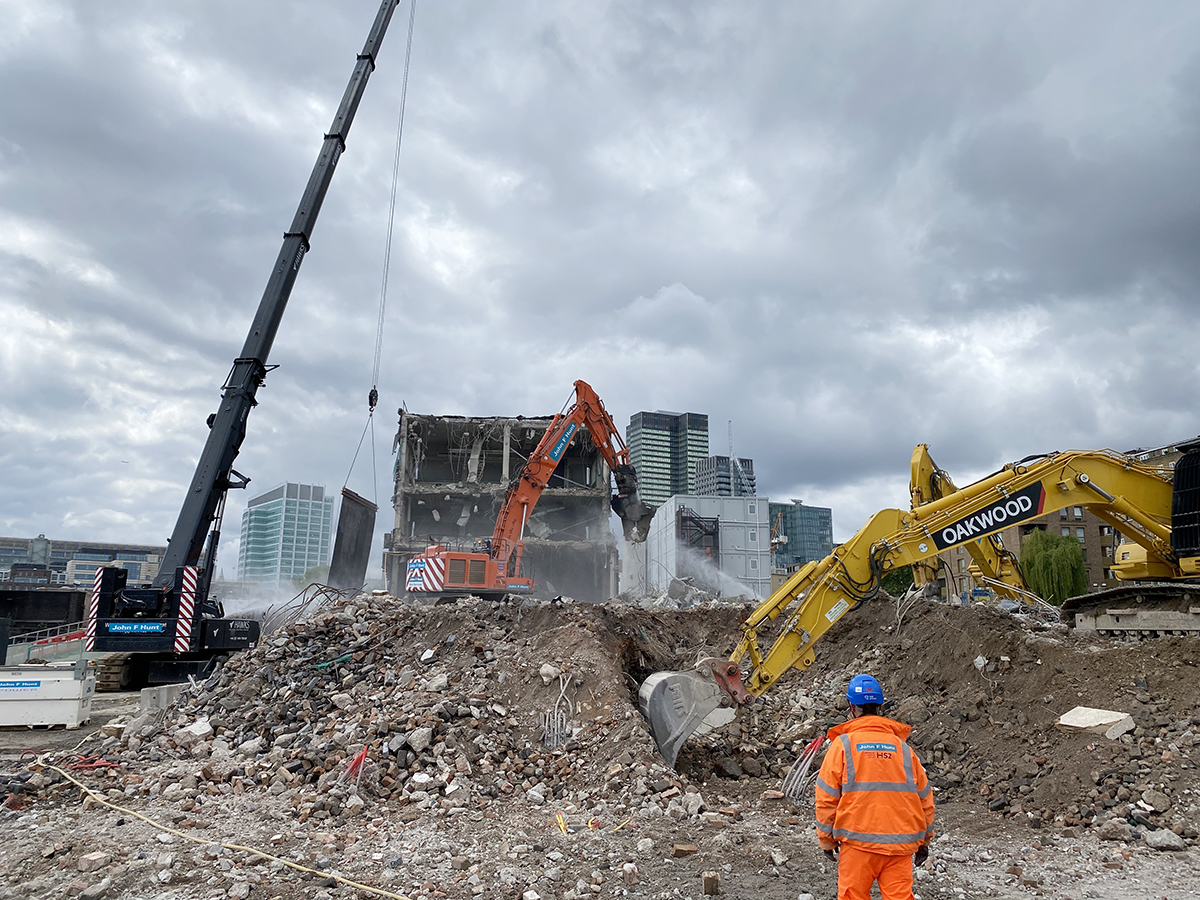 The award-winning PowerLatch Coupler from earthmoving attachments specialist, Miller UK has proven to be a versatile and efficient asset for Oakwood Demolition who are playing a key part in the site preparation for High Speed Two, one of the largest and most complex infrastructure projects ever undertaken in the UK.
Established 57 years ago, Oakwood Demolition based in Edmonton, London is part of the wider Oakwood Plant Group offering a full range of services covering Demolition, Excavation, De-contamination and Civil Engineering of all types.
In preparation for the extension of Euston Station, Oakwood Demolition currently has a Hitachi ZX670 onsite working to level off the area and reinforce the nearby roads. Oakwood Demolition were quick to specify Miller when it came to choosing the optimal attachments for the job.
"In our industry, the attachment is the job, and it is one of the most important parts to consider when bidding for business. The wrong choice can delay jobs and cost time and money. In addition, quality is key, as is minimal downtime and that's why we chose to specify Miller when it came to attachments for this job", commented Katrina Christoforou – Plant Manager for Oakwood Demolition Limited.
"Miller has always had a good name, the product speaks for itself and in the instance of this particular PowerLatch, Miller had a better lead time and were more cost-effective than their competitors", she added.
James Ross, Miller's Business Development Director commented, "As well as safety being a key driving force in the selection process for specifying quick couplers, so has the drive for efficiency, ensuring contractors can make the most out of their machines on site. We know It's really important to select the right attachments for the job and by doing so the operator will be able to cut through most applications more easily and improve machine cycle times. That's why purchasing a Miller coupler will enhance machine and onsite performance resulting in significant earning opportunities as well as a time saving of up to 25% per machine per day."