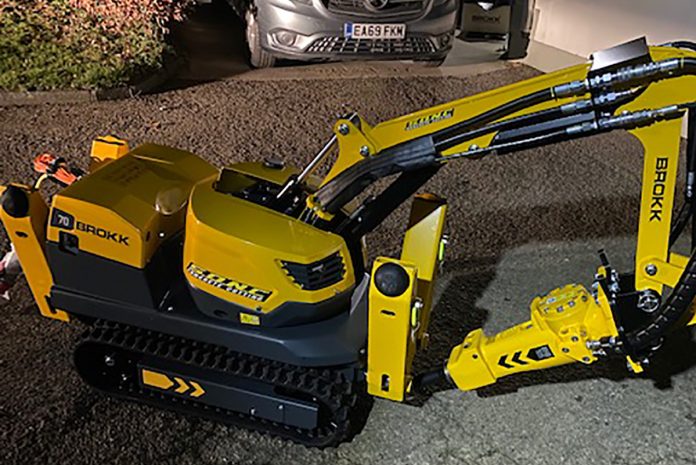 Brokk UK have recently delivered BROKK 70 to Shay O'Neill of SONC Wexford. With Shay purchasing this little machine for a job weighted to the small weight of the machine 550kg, they have been impressed with power of the unit, which keeps up with a excavator 4-5 times its weight size.
This little unit now comes complete with Brokk CONNECT. Which is an online platform, which enables you to locate and manage the robot fleet with precise information of every activity and service requirement, hour by hour, Brokk Connect is the service for you to take control.
This is the second Brokk that SONC has purchased in as many years with the first one sold at World Of Concrete just before the covid pandemic.