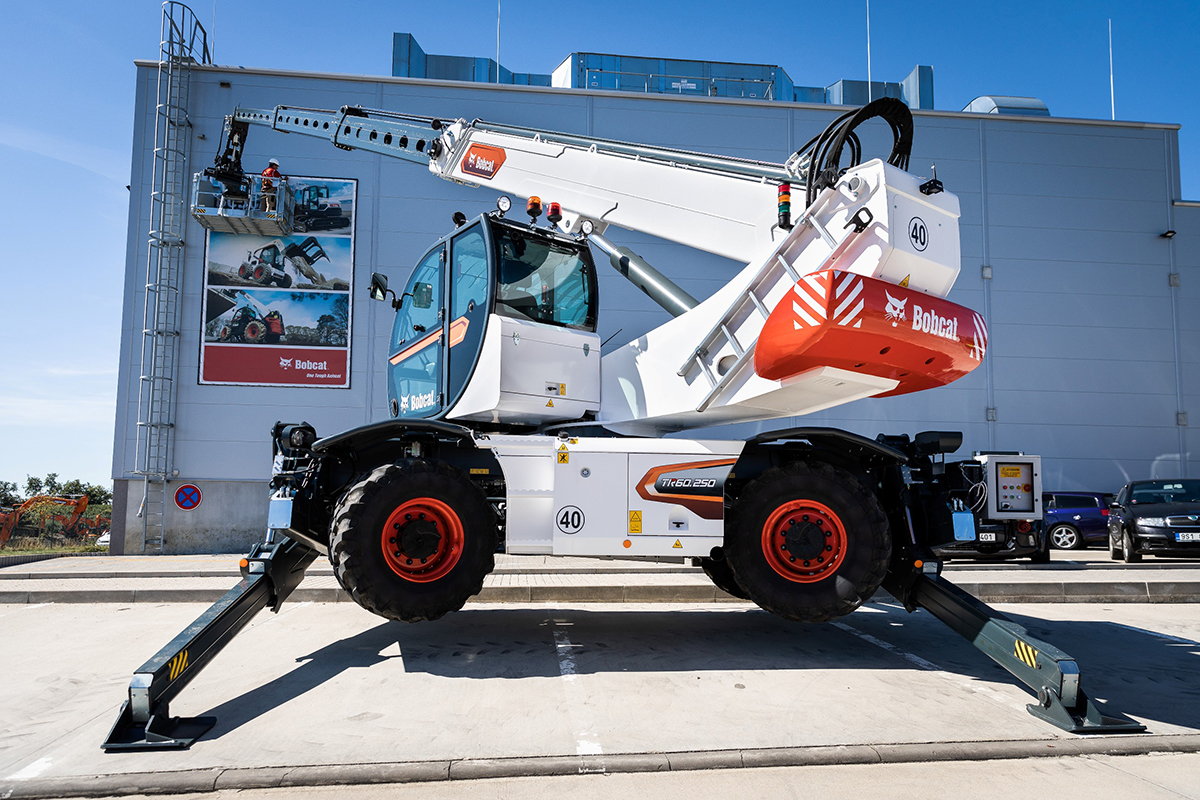 Bobcat has collaborated with Magni TH of Italy to launch an expanded line of new generation rotary telehandlers. The range includes ten Stage V compliant models for the European market, with lifting heights from 18 to 39 m and lifting capacities from 4 to 7 tonne.
Olivier Traccucci, Bobcat Telehandler Senior Product Manager, said: "Our new rotary telehandler range offers an expanded model selection and increased lifting heights and lifting capacities. A big choice of over 20 attachments and various options ensures that working at height has never been so versatile, efficient, comfortable and safe."
In the cab, all Bobcat rotary telehandlers are equipped with a large, bright touchscreen display with intuitive machine controls. Machine settings are managed over five different pages.
The attachments include forks (supplied as standard), crane jibs, winches or jib winches, man platforms and buckets. Bobcat rotary telehandlers automatically recognize the attachment they are being paired with using RFID technology, which also uploads the corresponding load charts onto the display.