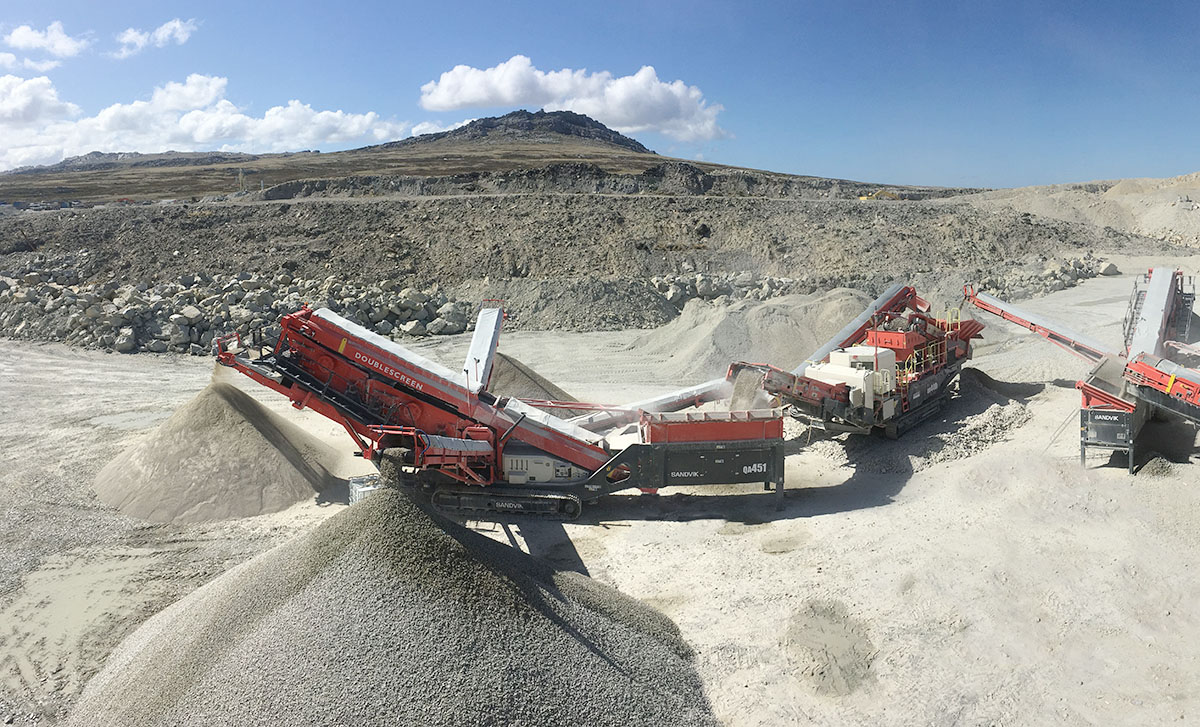 Now Mobile crushing and screening customers of Sandvik no longer have to choose between the high accuracy of wire media and the durability of rubber screens. The Sandvik WX-Range of rubber media is now available for its tracked range of mobile equipment.
 Sandvik Mobile Crushing and Screening, a division of Sandvik Rock Processing Solutions, is delighted to announce the launch of the WX-Range of screen media for their tracked screens, scalpers and modular hanging screen units. This innovative range of screen media comes with many benefits for long lasting wear life, consistent accurate production and easy maintenance. The rubber media is also much safer to handle and easier to install than traditional wire mesh panels as it comes in a light-weight roll.
Tailor made for the required specification, there are three different types of media within the WX-Range available for Sandvik mobile screening and scalping equipment. These cover a wide range of applications from fine to medium, to coarse, and more difficult applications; the WX6000, WX6500 and WX7000 respectively. All are dependable, flexible screening solutions with a low environmental impact. They offer 50% less noise compared to wire mesh.
Sandvik WX6500 screen media is the general all-round media. It has the same accuracy as wire mesh at 2–32 mm separations and offers all the benefits of rubber media. It basically does the same job as wire mesh but with a much longer lifetime; tests have proven it lasts up to 10 times longer.