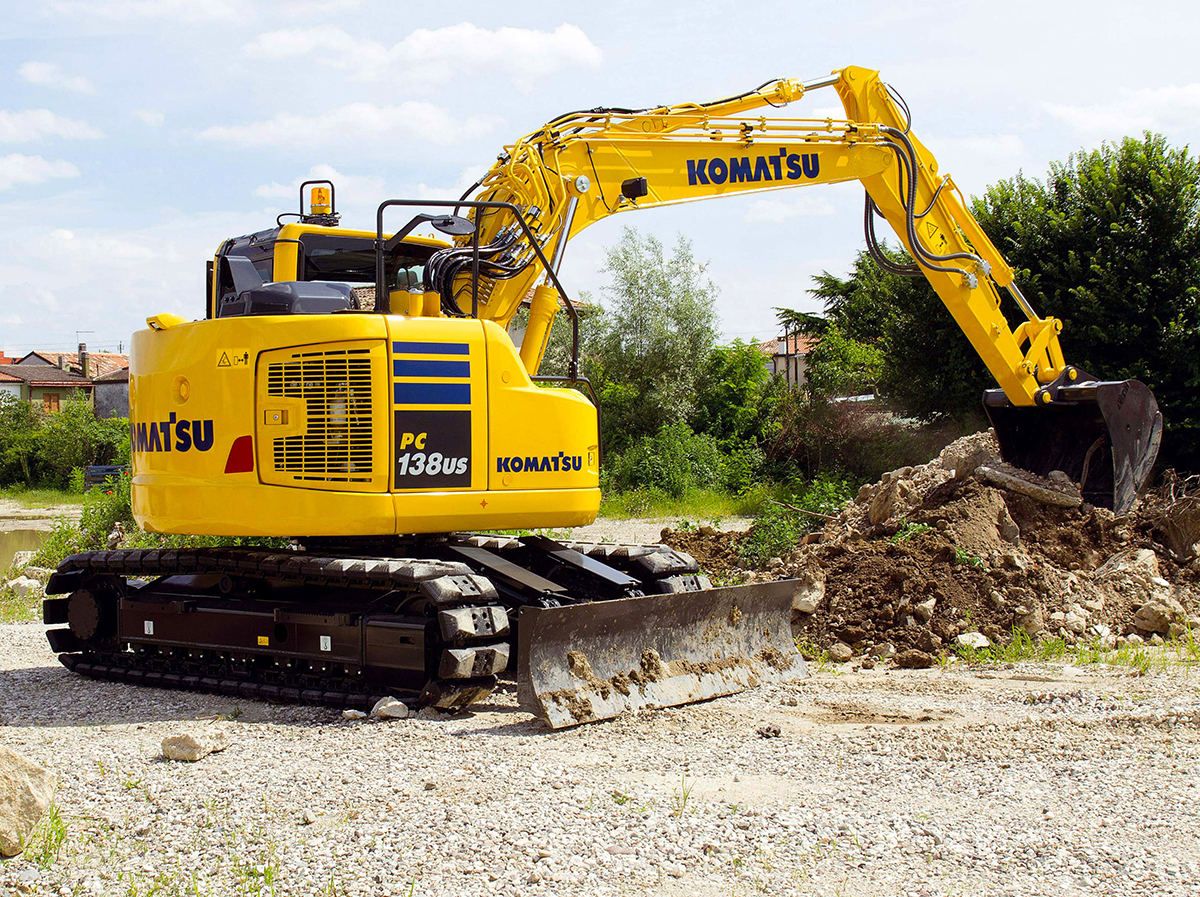 SHORT TAIL SWING DIGGERS: AN IDEA WAITING TO BE INVENTED – KOMATSU SAYS
Until it first burst upon the scene, the short tail swing excavator was an idea waiting to be invented.
With services and utilities providers now locating an increasing number of pipes, conduits and cables underground, need for equipment that can operate safely in busy urban settings has pushed up demand for these mighty street-size digging machines.
This fact is confirmed by Komatsu distributor McHale Plant Sales whose order books show how interest in these attractively designed and cleverly counterbalanced machines has continued to increase.
Leading Komatsu model on the market here is the PC138US-11 whose compact swing radius makes it ideal for safe working in confined spaces.
Fronting a model series that McHale Plant Sales director, John O'Brien says is "one of Ireland's best-selling excavators", the PC138US-11 is powered by a 93.5hp (69.7kW) EU Stage IV emissions-certified and more environmentally-friendly Komatsu SAA4D95LE engine.
Its lower daily operating costs and fuel consumption without loss of performance are two of the beneficial spin-offs when compared to the version it replaces.
Operational safety is enhanced thanks to Komatsu's Komvision system (optional) which gives the operator a 360 degrees bird's eye view of the jobsite surroundings.
Projected on to a standard 7" LCD widescreen monitor within the cabin, it gives the operator notice of possible perils before commencing work – especially useful in urban environments where pedestrian and traffic volumes are high and the risk of accidental injury is ever present.