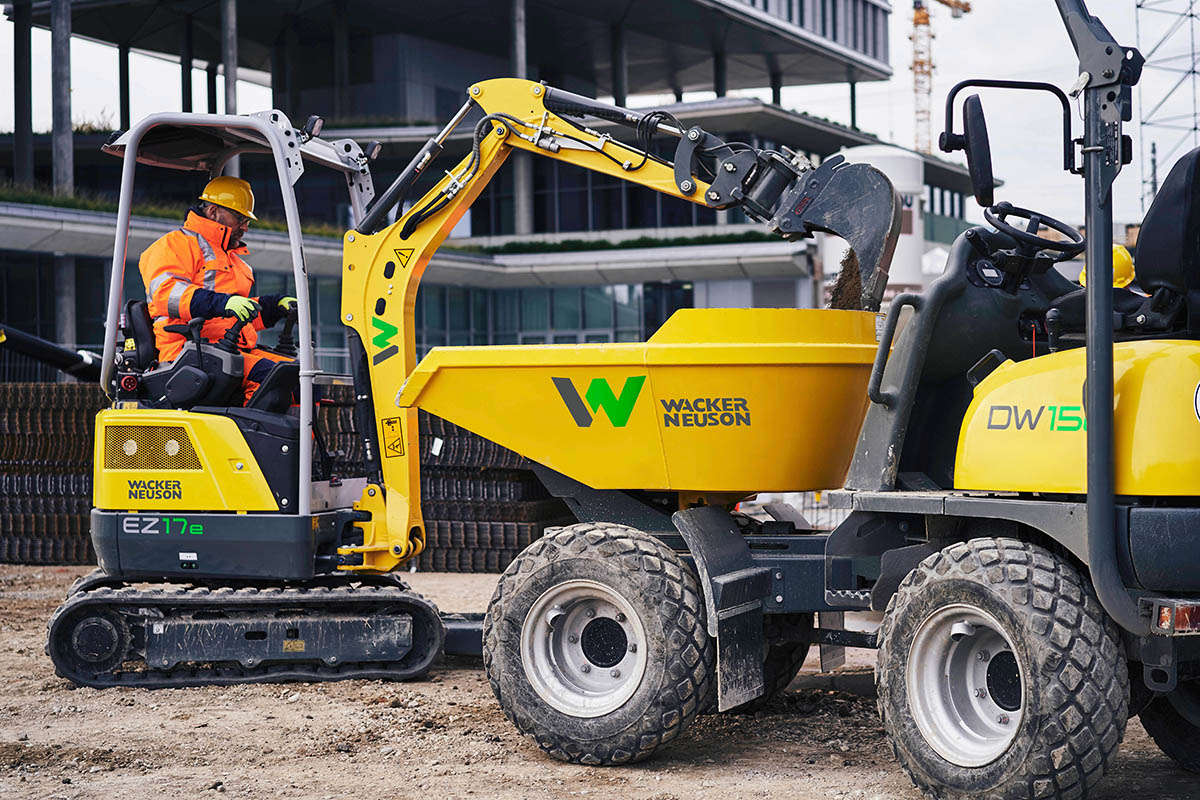 Electric machines in practical application: easy, electric, emission-free
As part of a private construction project in which a building complex of high-rise residential buildings, an office building and a hotel are being developed, the outdoor facilities are carried out with the help of the zero emission range by Wacker Neuson. From internal vibrator to the vibratory rammer to the dumper and mini-excavator, the electrical machines and equipment in Vienna's central area have proven to be ideally suited for daily practical applications – and furthermore, for flexibility, as well as operator and environmental protection.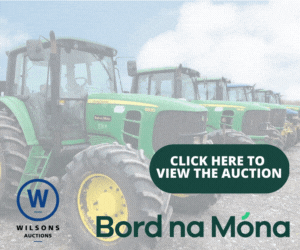 Construction sites without exhaust emissions and with extremely low sound levels? It's not just a dream for the future; it's already a reality. At this construction project too in the Viennese inner city, not far from the central railway station, zero emission solutions prove that they bring full power in daily application. Here, the executing construction company Swietelsky AG counts on the electric machines by Wacker Neuson: "In the context of our commitment to more sustainability in construction, we would like to reduce CO2 emissions as well as noise pollution step by step, particularly in the inner city area," says Karl Weidlinger, CEO of Swietelsky AG.
Emission-free and reduced noise – without compromises
From internal vibrators for concrete consolidation to the fully electric 1.7 metric ton excavator, almost the entire zero emission portfolio by Wacker Neuson was used at the Vienna construction site. "With our electric-powered machines, we can cover many application scenarios," says Alexander Greschner, Sales Director of the Wacker Neuson Group. "The application in Vienna shows that our zero emission solutions are ideally suited not only for special applications, but also for completely everyday tasks on construction sites in the inner city area. With our broad portfolio, we are the pioneer in the industry here."
With up to 90 percent lower CO2 emissions – battery production and energy recovery are included here – electric machines don't just make working on the construction site more pleasant, but also contribute to achieving climate goals. In Vienna, Swietelsky was impressed with the extremely quiet electric excavators, dumpers and wheel loaders, as well as with their easy handling in practice: All the machines can be charged overnight and the battery charge is sufficient for an average workday. "The electric products by Wacker Neuson offer numerous advantages," explains Mario Lang, Site Manager at Swietelsky AG. "We can reduce operating costs with them and protect the operators even better. In particular, the easy handling and the trouble-free interplay of machines and equipment have convinced us. We would have no problem using electric-powered machines by Wacker Neuson on other construction sites."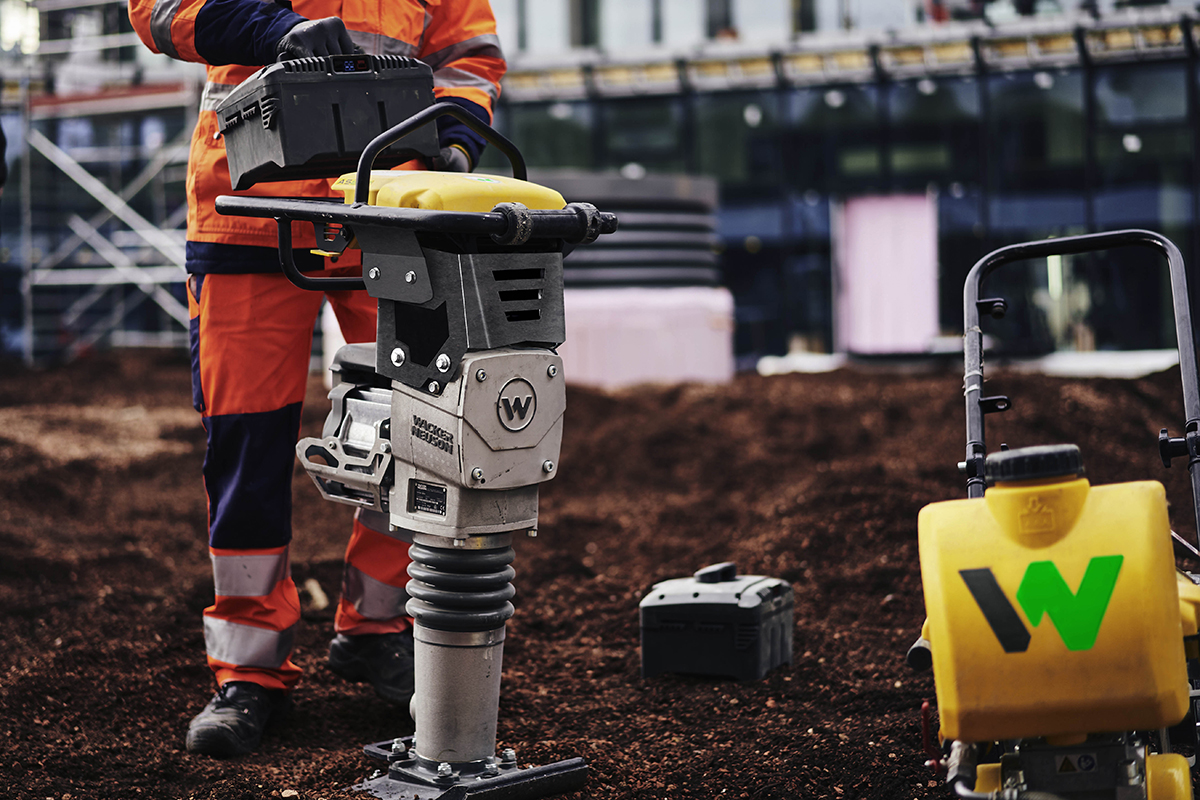 Emission-free, from compaction to material transport
In this construction project, outdoor facilities, children's playgrounds, benches, sidewalks, and loading zones are being created, among others. For this, cables were laid, green areas were created, paths prepared and concrete foundations set. The battery-powered mini-excavator EZ17e found application in the ensuing excavation work. High-quality lithium ion technology has already been used by Wacker Neuson for several years, for with it, the machine meets the high requirements for performance duration, durability, safety and sturdiness. The generous battery capacity ensures that the hydraulic functions, with the same performance as on a conventional model, are available the whole workday long. Via the 7-inch color display, the operator is kept informed at all times on the machine's condition, for example, the current charge level and the resultant remaining duration of use. The battery can be charged at a household outlet (110-230 volts) or by quick charging with high-voltage current (up to 415 volts) in only four hours. The excavated material is transported by means of the electric dumper DW15e. In comparison with the conventional model, sound levels have been reduced here by more than 20 decibels to 60 db(A)*, which is equivalent to normal room volume.
In the course of soil compaction, the battery-powered rammer AS60e as well as two battery-powered vibratory plates came into use. Also, the high frequency internal vibrator IEe reliably consolidated the concrete for the playground foundations. Meanwhile, the battery is used in the converter backpack (ACBe). The operator thus carries the power source on his back when working, eliminating the need for long power cables. This means more safety, new freedom of movement and a high level of operating comfort. All zero emission compaction machines by Wacker Neuson, that is battery-powered rammers, battery-powered vibratory plates and internal vibrators, are operated with the same modular lithium ion battery. It can be exchanged in no time for a second battery or swapped between machines – an additional plus in flexibility in everyday construction site work. In the Systainer brand system boxes, specially UN-certified for Wacker Neuson, the battery and the battery charger are protected from soiling and damage. Using this, the battery can be transported and safely stored in accordance with ADR/RID guidelines.
More information at www.wackerneuson.com/zeroemission