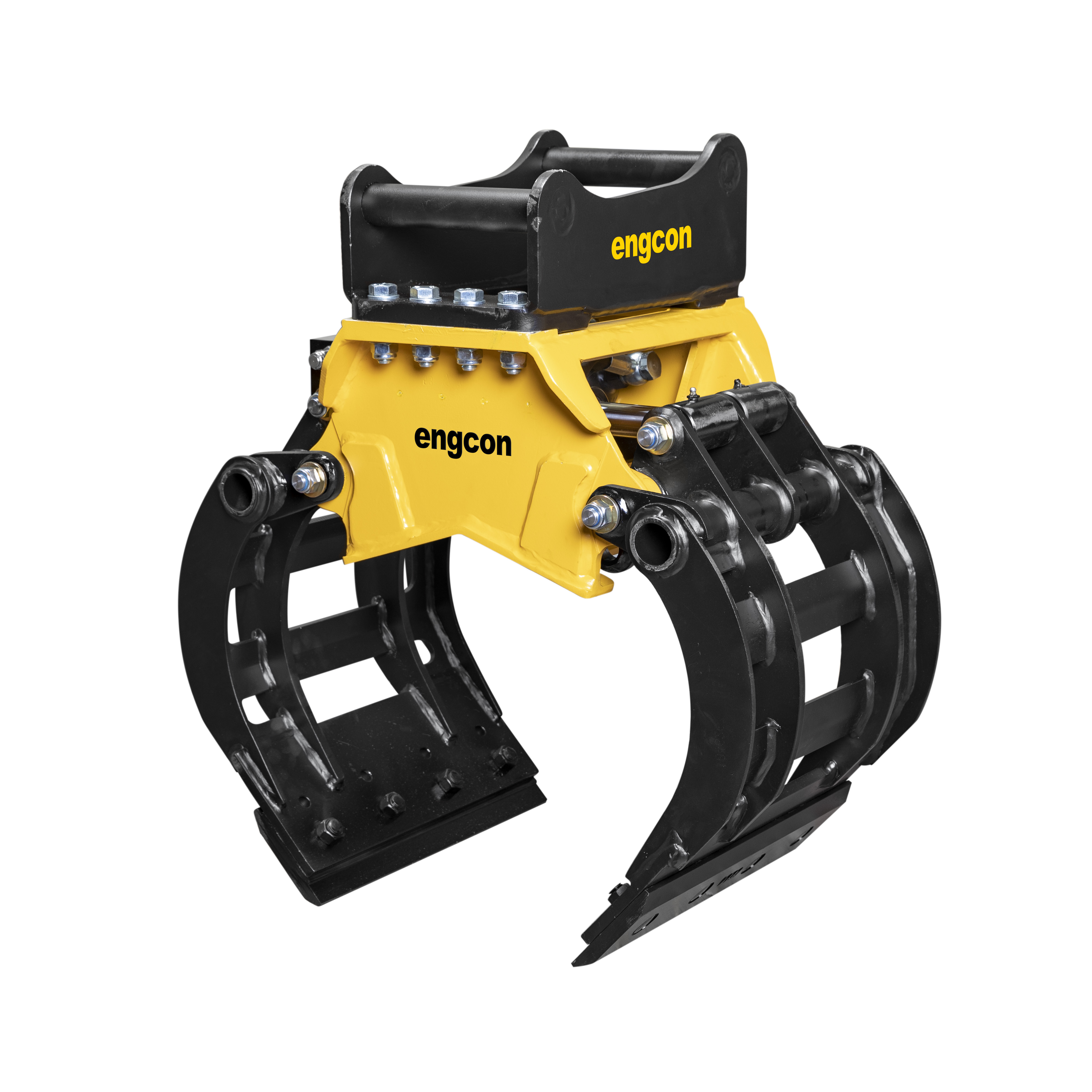 Engcon, the world-leading tiltrotator manufacturer, has developed a new sorting grab specifically for mini excavators. The new grab, SK02, weighs just over 100 kg, making it perfectly suited for small excavators in the 1.5-3 tonne class. The SK02 is the newest addition to Engcon's wide range of accessories.
In recent years, Engcon has invested heavily in expanding its digger accessories programme and the company is the major player in the development and production of tools for excavators up to 33 tonnes.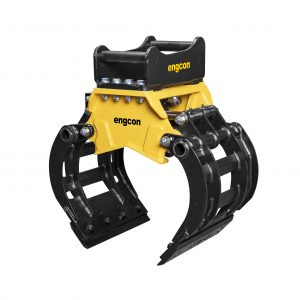 The new, smaller grab has been in demand for a long time by Engcon's mini excavator customers who find the larger SK05 too big for their machines. With a weight of only 109 kg, a width of 400 mm and a maximum grab strength of 5.7 kN, the new SK02 is ideal for mini-diggers.
"Our philosophy is that we will provide the best and most reliable tools that can be attached under a tiltrotator. Our new sorting grab fits our customers' needs very well," says Johan Johansson, Design Engineer at Engcon. Like most of Engcon's hydraulic tools, the top bracket is bolt-on and can be easily adapted to the hitch that the digger-owner already has. The SK02 also has bolt-on cutting blades, prepared for digging teeth, and can be delivered with side cheeks so it can also be used as a clamshell bucket.
Robert Hunt, Managing Director of Engcon UK commented: "The majority of excavators sold each year in the UK are mini diggers, which is a much bigger market share for minis than many other countries. The launch of the SK02 is especially exciting news for UK digger-owners. We expect demand for this product to be high."
Engcon announces that SK02 is available now.