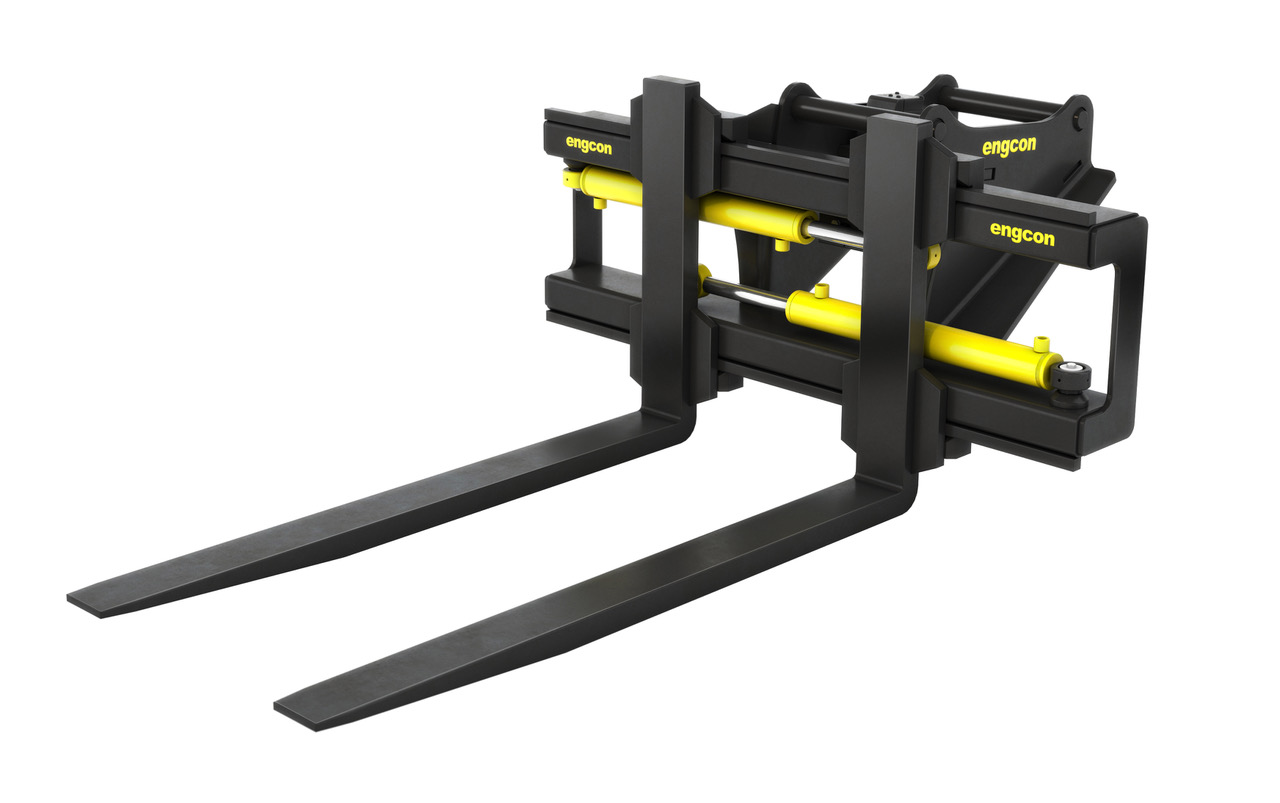 Engcon, the world's leading manufacturer of tiltrotators that boost excavators' efficiency, will launch lighter versions of its hydraulic pallet forks. The new pallet forks improve tipping loads and increase load weights for excavators in the intermediate 6-12 tonne range.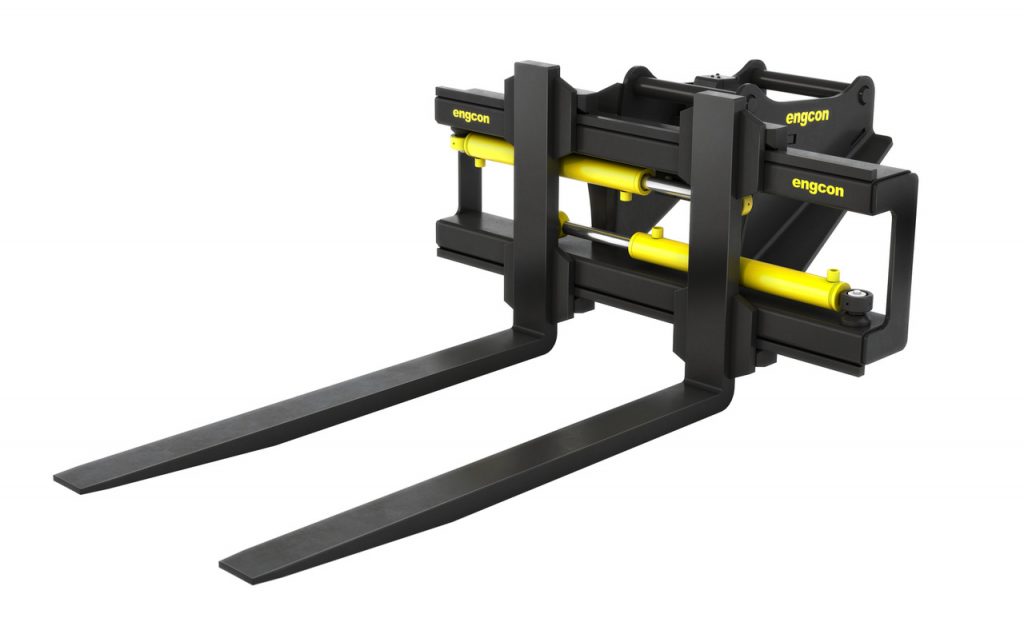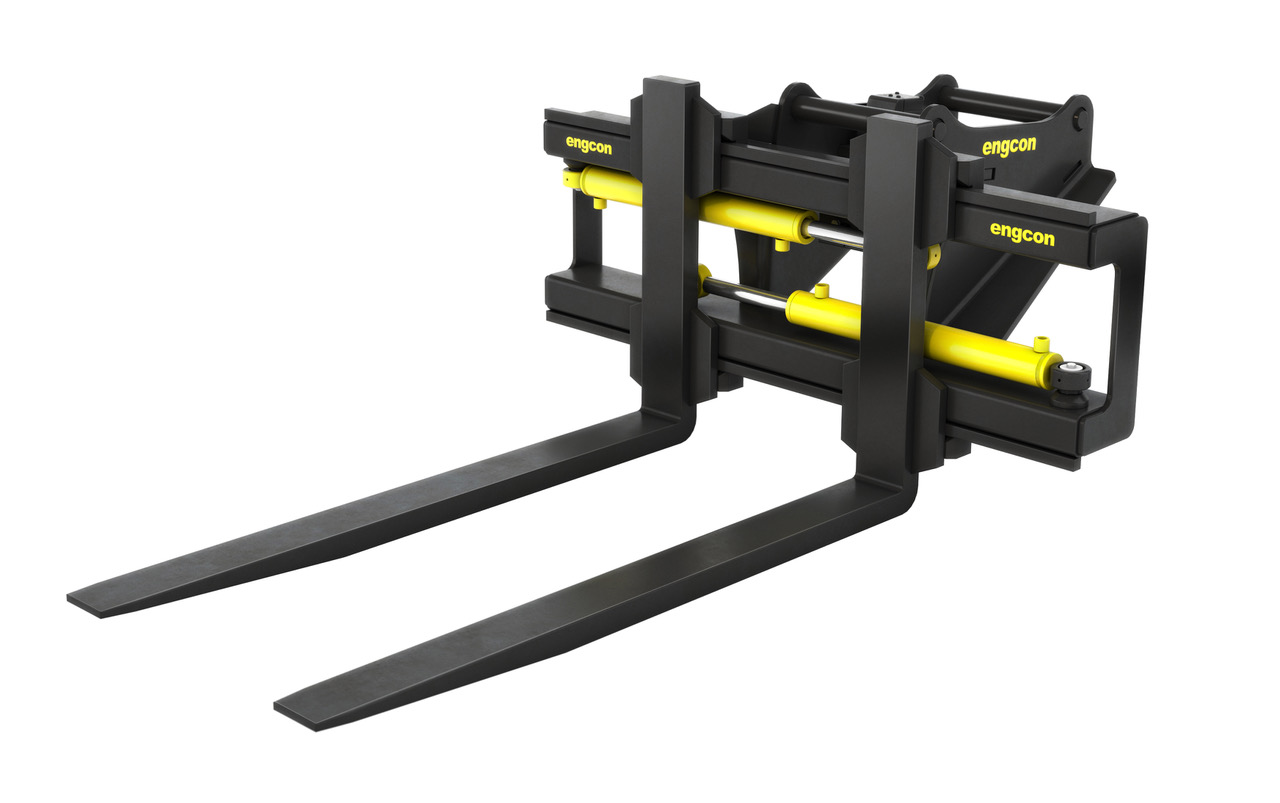 Pallet forks for excavators are an increasingly popular tool. When combined with a tiltrotator, they improve an excavator's utility markedly. In many cases, excavators can replace wheel loaders or forklifts, as they can load and unload goods from trucks and shift pallets of goods. Thanks to the tiltrotator, the excavator need not be on the same level as the pallet, as the forks can be tilted and rotated to assume the correct position. Nor does it need as much space when a wheel loader or truck is unloaded or loaded as the excavator can remain in the same position during unloading and loading.
"Following the increased use of pallet forks for excavators, we also saw a growing need to adapt them for smaller excavators, so we developed the GHH1200L (Light)," Engcon design engineer Johan Johansson explains.
The focus on increased load weight is about safety as well as capacity. "Our new pallet fork is more than 100kg lighter than its predecessor. This is a considerable difference for an excavator weighing 6 tonnes and using its full reach. Not only are the new pallet forks lighter, but visibility for the operator is better, as the frame is lower than its forerunner," Johan adds.
Engcon's GHH1200L pallet fork will be available in two versions – one with a max load of 2,900kg, the other with a max load of 4,700kg. Both loads are calculated using the TP500 measurement (max load 500 mm out on the fork) on the standard QS45 hitch, but can also be ordered with other attachment setups. The GHH1200L uses hydraulics to adjust the fork spacing, and comes with Engcon's automatic oil connection system, EC-Oil, as standard.
The GHH1200L will be launched at the Bauma 2019 exhibition in Munich from 8-14 April, when it will be available for immediate order.