Euro Auctions hosts a 'one day' stock rotation sale for civil engineering contractor MGL in conjunction with GAP Hire and Nixon Hire, in Inverness on 7th December. Euro Auctions are accepting 'outside lots' for this sale. Consignors, if you have plant to sell, check out the Euro Auctions website.
Euro Auctions, world leading valuer's and auctioneers, have been appointed to manage and implement the 'Stock Rotation' sale of a wide range of specialist machinery and equipment on behalf of Inverness based MGL Contractors, in addition to hire specialists GAP Hire and NIXON hire, who are both entering LOTS for this sale.
With excellent mining and quarrying machinery on offer, we expect over 700 lots of well-maintained equipment, ranging from heavy machinery to smaller specialist equipment, Euro Auctions predicts unprecedented interest in this sale.
Due to the good compliment of specialist machinery on offer, registrations have been building from the UK, as well as prospective bidders from Europe.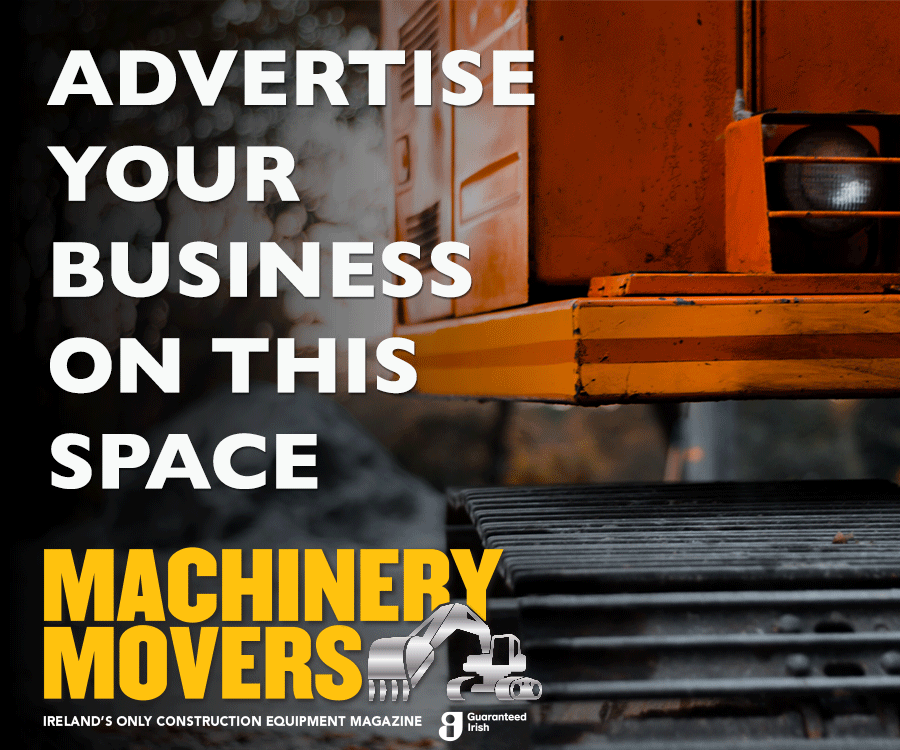 Chris Rankin, Euro Auctions Territory Manager for Scotland comments, "We expect over 700 lots of quality equipment for sale, making this is one of the most eagerly awaited sales in Scotland in 2019. With predominantly 2017 and 2016 machines in the catalogue, that are well maintained, this sale will draw much attention from the buyers. The care and attention bestowed on each item getting it ready for sale is evident and the team has done an amazing job to ensure the line-up on sale will attract the crowds. I am sure Scotland will be impressed when the Euro Auctions team open for business on the morning of the 7th December."
The sale will be conducted on a single day, with no reserve and everything going under the hammer, and selling on the day.
Lots include: 
Crushers & Screeners – including Terex and Kleemann
Commercial Vehicles and 4x4s – including Mercedes, Land Rover, Mitsubishi, Nissan, Ford
Commercial trucks – including Scania, Mercedes,
Excavators, Loaders and Back Hoes – with notable brands including Volvo, Case, JCB
Dozers – mainly Komatsu, CAT
Articulated Dump Trucks – including Terrex, Volvo
Dumpers – including Thwaites, Terex
Telehandlers – including Terex
Other stock – including rollers, breakers, bowsers, cabins, trailers, mixers, buckets, general attachments, and small tools
Notable items going under the hammer include:
2013 Finlay 693 3 Way Split Screener
2010 Kleemann MC120Z Jaw Crusher
2011 Finlay J1175 Crusher c/w Side Discharge Belt, Magnet
2014 Volvo A30G Articulated Dumptruck c/w Tailgate, A/C, Reverse Camera
2014 Komatsu D61PXI-23 Dozer c/w 6 Way Pat Blade, Integrated Topcon 3D GPS, A/C
2015 Case 821F Wheeled Loader, C/W WLI, Reverse Camera, QH, Piped
2006 Mercedes AXOR 2633 6×4 c/w McPhee Mixer Unit – H18 MGL
2008 Volvo EC460CL 600mm Pads, QH, Piped, A/C (First Sold 2009)
2014 Hyundai R480LC-9A 700mm Pads, QH, Piped, Reverse Camera, A/C
2014 Volvo EC380EL 700mm Pads, QH, Piped, Reverse Camera, A/C
2015 Volvo EC250EL C/W 700mm Pads, QH, Piped, Reverse Camera, A/C
2015 Komatsu PC240LC-10 700mm Pads, QH, Piped, Aux Piped, GPS Ready, A/C
2013 Scania G440 8×4 Tipper c/w On Board Weigher, Manual Gear Box, Easy Sheet, A/C
2006 Mercedes AXOR 2633 6×4 c/w McPhee Mixer Unit
2015 JCB 540-170 Telehandler
Chris Rankin, Euro Auctions Territory Manager for Scotland comments, "We are looking for additional consignors for this sale. If you have machinery and equipment for sale, please contact me direct or check out the Euro Auctions website for additional information. There should be great interest in all Lots, and this would be one sale to attend."
For more information, contact Chris Rankin:
T: 07739 641518 E: crankin@euroauctions.com
Viewing DAY 6th December – from 9am
Sale DAY 7th December @ 9am
Location MGL, Lairgandour Inverness United Kingdom IV2 6XN
Euro Auctions HQ – Northern Ireland, UK : Tel : +44 (0) 2882 898262
Email : info@euroauctions.com Web : www.euroauctions.com
UNRESERVED – when the hammer is down, its sold!
At all Euro Auction sales, all sales are UNRESERVED, and everything IS SOLD on the day to the highest bidder. Our buyers know they can get the equipment they want without having to worry about if the item will sell or not – if they are the highest bidder, it's theirs.