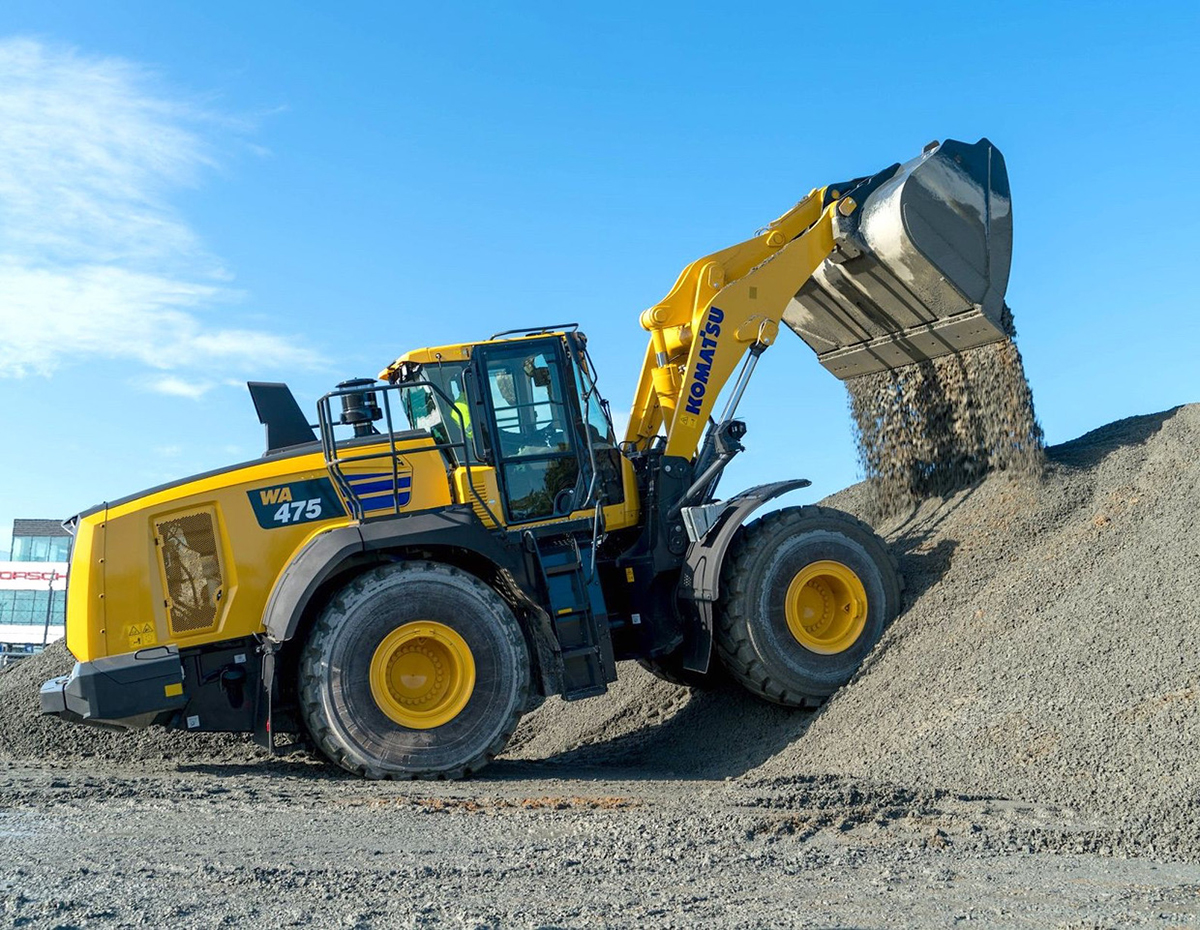 Technological advancements continue apace at Komatsu with the news that its Advanced Joystick Steering System (AJSS) is now available as an option on its next generation 24-tonne WA475-10 wheel loader.
Designed to enhance versatility, manoeuvrability, productivity and forward visibility, the AJSS eliminates the steering wheel in favour of a single steering lever.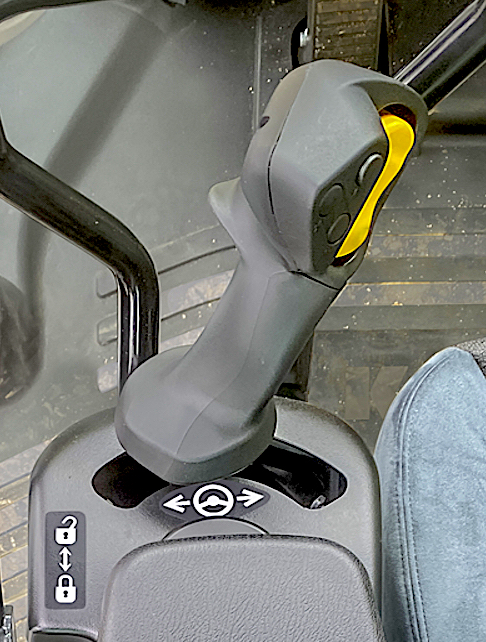 With precise machine control and a proportional steering angle identical to the joystick up to a maximum driving speed of 38 km/h, the AJSS eliminates the need to counter-steer when completing a turn, reducing the number of movements required by the operator. In addition, without a steering wheel in the cab, forward visibility is improved and operator leg room is increased.
Launched at Bauma 2019, and available through Komatsu distributor in Ireland, McHale Plant Sales, the WA475-10 is powered by an EU Stage V engine and has a rated payload capacity of 7,500kg, and a bucket capacity of 4.2 – 4.9 cubic metres.