One of the biggest suppliers of plant on the M7 upgrade works is Flannery Plant Hire. Dara Boyle visits the roadworks in Kildare and sees the Flannery fleet at work.
If you have driven along the Kildare section of the M7 motorway since January 2018, you'll have seen the upgrade works in full swing. The work is a joint venture being carried out by SIAC and Colas and is scheduled to wrap up in July. The project consists of three major elements. The first element is the widening of the existing M7 motorway from two lanes to three lanes both eastbound and westbound for approximately 14km, between Junction 9 Naas North and the M7/M9 interchange at Junction 11.
Secondly, the existing ramps at Junction 10 Naas South Newhall will be replaced and relocated to the main Naas Newbridge dual carriageway, the R445. Also to include the construction of a new interchange at Osberstown between junctions 9 and 10 which will be designated Junction 9a.
The Sallins bypass, which includes approximately 1.7km of new type 2 dual carriageway and 2.0 km of single carriageway, together with a 1.2km single carriageway link road from the Bypass to Sallins town centre.
The scheme includes six new structures, including two new bridges over the River Liffey, a bridge over the Grand Canal, the new Osberstown Interchange bridge over the M7 and a minor road bridge carrying the Osberstown road over Sallins bypass. The Sallins bypass bridge under the main Dublin-Cork railway line will be constructed by Irish Rail under a separate but parallel contract.
One of the main companies providing gear for the upgrade Works is Flannery Plant Hire. At the time of my visit, Flannery had around 40 machines on site at the M7, along with around 30 attachments. Among these were 15 wheeled excavators, as well as rollers, dozers, tracked excavators, dumptrucks and tractors.
Blessington base
Flannery Plant Hire was founded in London by Mayo man Patrick Flannery in the early 1970s. The company now covers the UK from tip to tip, with bases around England and Scotland. In addition to this, Flannery now has an Irish depot, located in Blessington, Co Wicklow. They run a massive fleet of equipment, covering almost every well-known brand you can think of. The fleet numbers around 3,000 machines all told, with around 90 of these currently based out of the Blessington yard.
A new venture on the cards for Flannery is vacuum excavators. They have identified a market here for these machines, and plan to make several of them available here soon.
Although the M7 is Flannery's biggest job in Ireland to date, they have been involved in jobs in jobs in Ireland before both north and south, working with major names like Roadbridge and Coffey Group. They are also set to supply machines for another major project in Dublin soon.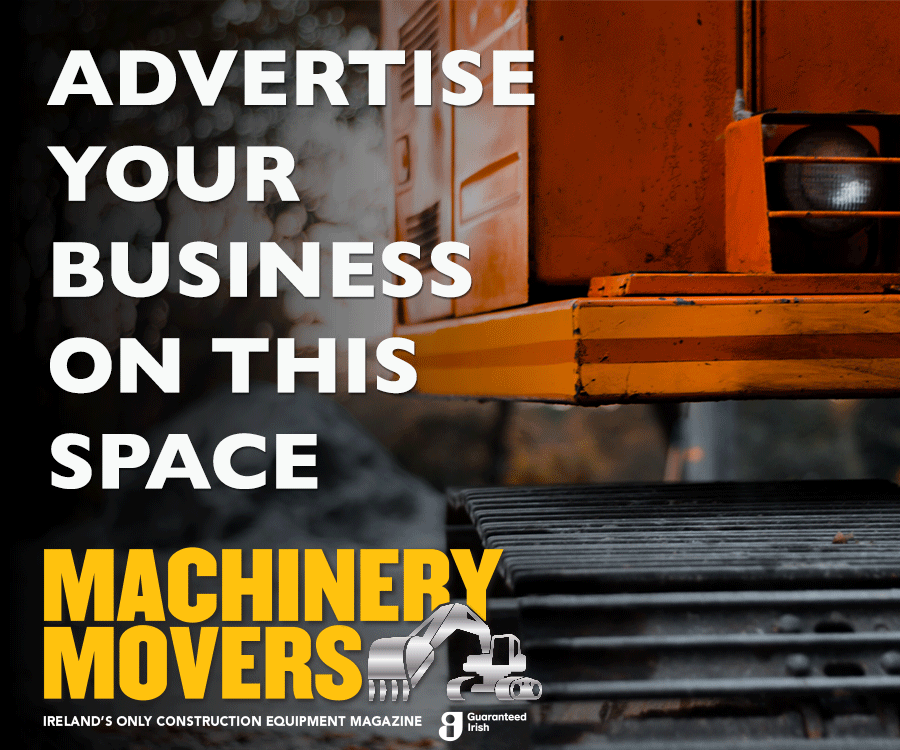 Digging in
Flannery have been using the JCB Hydradig since it was first launched. The excavator's zero tail swing design and compact but heavy design has proven useful for road projects of this type, where a machine's footprint is an important factor. On this particular day there were four Hydradigs working on the job, but the number previously peaked at nine. Some of these have been replaced on site by heavier ducks like the Hitachi Zaxis 145W.
The Hydradig has three travel modes to choose from. In 'Highway mode', it can manage speeds of up to 40kph. Four-wheel steer and 'crab steer', combined with a tailswing of just 120mm, make the machine easy to manoeuvre in confined spaces, such as a single lane on a road job.
Look both ways
Flannery's dumper of choice on the M7 job is the Wacker Neuson DV90. The seat and controls of this cab dumper can rotate 180 degrees, saving time and making operation easier in tight spaces. Grunt comes courtesy of a 2.9-litre Deutz engine making 55.5kW. The DV90 uses a hydrostatic drive system, meaning the operator doesn't have to worry about gear changes, and the machine will also stop as soon as he lifts his foot from the accelerator. Flannery's machines are the swivel tip version, and can handle a heaped load of 4,350kg. "Being warm and dry makes a difference!", laughed the operator of the machine I was looking at, when I asked him what he thought of his office for the day. "I got used to it quickly too, because it's not much bigger than a regular dumper", he added.
The swing of things
One of Flannery's recent acquisitions is a number of Komatsu HB215LC–3 hybrid excavators. In place of a typical swing motor, it has a swing motor-generator, which captures energy as the slewing machine slows down. This energy is stored in a capacitor and used to power the swing motor and also to give additional power to the engine.
The Stage IV-compliant engine puts out 110kW and keeps emissions down using SCR and KDOC (Komatsu Diesel Oxidation Catalyst) technology. Other features include the KomVision camera system, which gives the operator a bird's eye view of their surroundings, and the Komtrax telematics system.
For safety purposes, all of the plant is fitted with height and slew restriction technology. The machines also can't be operated unless the seatbelt is fastened, and all of the machinery is fitted with 360-degree cameras.
The other plant on site was provided by firms like Spirit Hire and Vincent Dempsey Plant Hire.