The plant industry has been male dominated since the digger was first invented. Slowly  but surely more and more women have been coming into the business and this is to be  warmly welcomed. To see how one lady expertly works the levers was Darren Scully
When I was a young apprentice, a very long time ago, you hardly saw a woman on the job site. There was a couple of female civil engineers, and of course we had a lady who would slide one piece of bacon into one side of the frying pan and let it float across to the other side and then put in your sandwich. Dorothy worked the canteen, lovely woman, always taking care of us hungry lads, especially when we had just pulled the engine out of a D8 dozer. This was in the early 90's and you would never expect to see a woman operating any construction plant. In 1995 I went to experience the open cast mining workplace in Western Australia. I got a job in Perth with Komatsu and was dispatched to the Mt. Keith Iron ore mine to look after their fleet of giant 850 haulpak electric drive dump trucks. These machines could carry 300 tons of pay dirt and I was really looking forward to the challenge. 
When I arrived at the mine, my jaw literally hit the floor when I saw the sheer size of the dump truck. The wheels were at least fourteen feet high and it just growled when it was climbing out of the pit. You see up to the that point the biggest dump truck I had worked on was a Volvo A30.
 My jaw then hit the floor a second time within a few seconds when I saw that the Komatsu was been driven by a woman. A very young-looking woman, in her early twenties with her wrap around shades on, probably listening to some rock on the radio as she hauled the Iron ore to the crusher. My manager looked surprised to my reaction, "What, have you never seen a Sheila driving a truck before mate?" "Well no, I haven't, I didn't think it happened" I sheepishly replied. It was explained to me that women were great operators. 
Very diligent and most important very sympathetic to the equipment. They took it easy, didn't drive through rough ground and were in perfect harmony with their machine. Most of the trucks on this mine site were operated by women and after seeing them in action I could understand why. It also left me wondering why we didn't see any women on plant back home. 
Getting started
I made by way to a reservoir close to the north Wales coastline. I was here to meet with Lana Edwards who was operating a Komatsu excavator. I first heard of Lana through social media. 
She is better known as Track lass and the videos she posted giving a behind the seat cab view of her at work showed that she was an excellent operator. She is a freelance operator currently working for Thomas Plant hire. She has been working for this company for five years now and really enjoys it. The job they are doing is building a reservoir slipway and they are on hire to main contractor, Skanska. Lana is operating machinery since she was a small girl. They say you should never ask a lady her age, but Lana is operating equipment now for over forty years. 
It all started with her father who was an agricultural contractor. She was very much born into it and can remember blocks been attached to the foot pedals so she could reach them. She was fourteen when she got to operate her first construction machine, which was a Cat D4 dozer. 
Most of her work then was doing mountain reclamation in her native Wales. She then progressed to working with her brother and built up the business. Unfortunately, five years ago her brother passed away from an illness and it left Lana wondering what to do next. "I decided to get my ticket for excavators, and I was given the novice red one even though I had over thirty-five years' experience operating machinery. I then went around to various plant hire companies and started knocking on the doors. I got a bit of a shock because absolutely no-one was interested in hiring me. I was told that they would be in touch, but I never heard back from them. It was very frustrating, and it took me a good four months before I got an opportunity from Thomas plant hire. Gwyn Thomas who owned the business said he would give me a chance and five years later here I am" she said.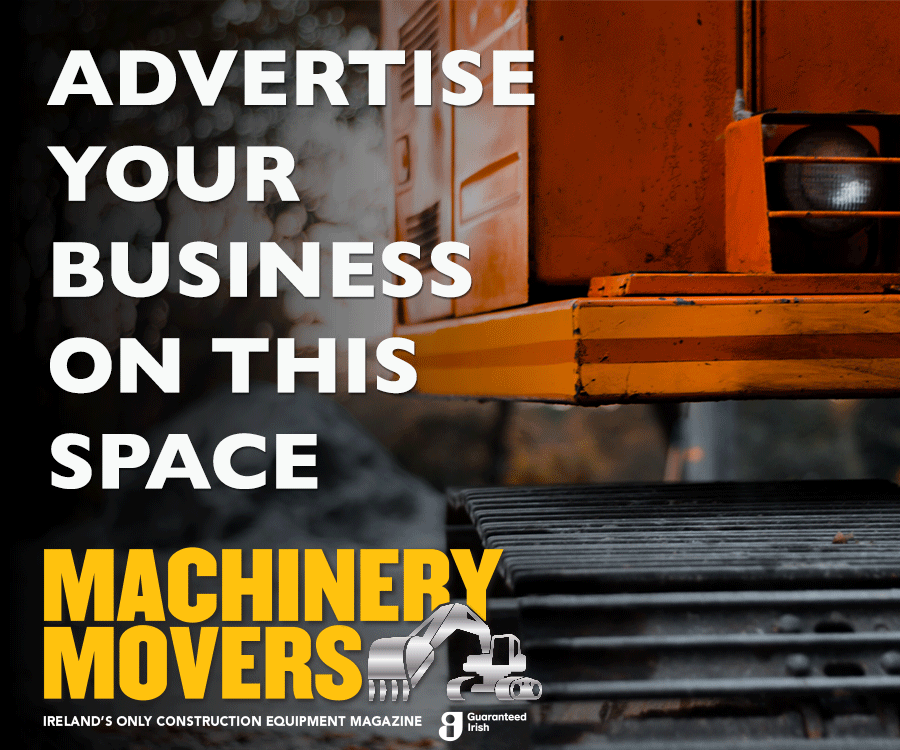 Tracklass
Her first job was on a sixteen tonne Komatsu working on a development beside a primary school. After a few weeks, one of the primary school teachers came out and introduced herself to Lana. She told her that all the boys and girls in the school were amazed that a woman was driving a digger and they were enquiring from the teacher as to how this could be. 
This came as a surprise to Lana and it got her thinking as to maybe this was the reason why it took her so long to find a job as an operator. "I do think if I was a man with a red ticket who had over thirty years' experience working with machinery, I would have found it a lot easier to get work. This type of work should have nothing to do with gender. You should be able to sit on the seat and show what you can do. If you are not good enough, then you are not good enough, simple as" she stated. In her five years operating diggers, Lana has yet to come across another female operator on the various sites she has worked on. Lana is also becoming a bit of a social media star. Her name on Instagram is tracklass and she blames another female operator for getting her started on it. "It is all Amy Poole's fault, who is known as duck girl. I got talking to her and she encouraged me to highlight my work on social media. I then had to think of a name, so my ticket is for tracks, and obviously I am a woman, so hey presto, tracklass was born". 
A bit of banter
So, why is it there is so few women working as machine operators in the UK and Ireland? It is common to see women working the levers in other countries and perhaps some women might want a career change. They could be sick and tired of sitting in an office and might want a career where they are working outdoors and creating something that will be of benefit to others. I ask Lana for her views on this. 
"There needs to be more done by the industry to get more women into the business. Hawk plant hire were trying to do something regarding this but unfortunately, they went bust. It would be good for a major company to get more involved and I think it needs a big name to push this. It is harder for companies to hire operators in general, so I think they do need to look at women to come into the business". She finds the job extremely satisfying and would encourage anyone who has an interest to train up and give it a go. 
I ask her to expand on what is the most challenging part of the job. "For me it is having to work with obnoxious groundworkers who look at me when I arrive and think to themselves, is she here to make the tea? They get a bit of a shock when I get up onto the machine and start doing the business. It takes a while for them to accept me, but in the end, they look at me as part of the crew". So, what about the canteen chat? Does that change when a woman joins them at the table? "The banter can get pretty blue and sometimes one will go red when they see me across the table but overall there is very little change. They don't let out wolf whistles when a good-looking girl walks past, and I don't let out a wolf whistle when a good-looking bloke walks past" she joked. 
Smooth operator
Lana has not yet had an opportunity to operate a digger with machine control systems fitted, everything she does is old school. 
However, she has had some time with tilt attachments and this where she would like to have more experience. "They way I use a machine is considerably different then a lot of other people use theirs. I was told that I have the touch when it comes to tilt rotators. It would save me a lot of time and hassle if I had a tilty fitted". 
I ask her what makes a good operator in her opinion. "Foresight, light touch on the levers, be gentle on the machine. The ability to arrive at a job, look at it and then visualise what it is going to look like when finished. That makes a good operator, those who can make it happen without having to be told step by step" she said. Today on this job Lana is operating a Komatsu PC138 excavator. Over the years she has operated many different brands. I ask her what is her favourite digger and if she had to buy one herself, what would it be? "If I had to buy a machine out of my own pocket it would be a Volvo. I was recently on an EC140 and it is a fantastic machine. The speed on the hydraulics and the control feedback in my humble opinion is second to none. Great cab layout and it suits my style of operation. I do think that every operator has a different type of style and that is why some machines suit certain people. I suppose that is why this job is so great, so much variety" concluded Lana. 
If you are a woman or indeed you know a woman who would like to be a machine operator you should follow Lana's steps to success. Have a word with some of the plant hire companies. See are they willing to provide a footing into the industry and then go to a centre and get the training and get your ticket. Lana believes that a ticket does not mean you are qualified or know it all. She strongly believes that anyone who sits in the seat and says they know it all should be then immediately thrown out of the seat and handed a shovel. It was great to meet up with tracklass, a highly skilled operator with plenty of experience and good for a laugh. We need more women in this industry!