Following a year of fast paced growth which included the opening of a new Depot in Inverness and the addition of several new brands, Young Plant Sales has been renamed Molson Young Plant Sales as part of a re-branding exercise being completed by Molson Group.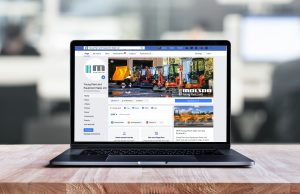 After a year that saw significant expansion in the breadth and depth of the Molson Group's product offering throughout Britain, a decision to re-brand all companies within the group has been taken.  The objective of the re-brand exercise is to align the individual organisations under the Molson brand and provide a clear proposition of all the Groups capabilities, whist still maintaining each unit's unique identity and making clear their particular focus.
Customers can be assured that there will be no change to their contacts at Molson Young Plant Sales' or its focus on providing the best customer service possible as a result of this re-brand.  Molson Young Plant Sales will still continue to offer the same great service that has seen it build a reputation as one of Scotland's leading construction equipment suppliers over the last 40 years.
The re-branding exercise will be rolled out across the Molson Group throughout Q1 of 2019 with front line services being the first things to change. The re-brand has already begun with the change from A&Y Equipment Sales to Molson Compact Equipment in Q4 2018, but other changes will also be made, including:
Molson Finlay:
Following the acquisition of Finlay Group (Terex Finlay dealer for England and Wales), this is a re-brand to Molson Finlay to tie in to the wider group structure. Finlay Hire will retain the same branding it currently uses.
Molson Used:
As one of the UK's largest used equipment traders, Molson are creating a specific brand to showcase its offering of one of the widest selections of quality used machines from a full spectrum of brands to a worldwide audience.
Molson Washing:
Formerly APS, Aggregate Processing Services, Molson Washing will lead the market in the design and build of aggregate washing systems.
Molson Equipment and Molson Green will remain the Group's brands in England and Wales for traditional yellow plant and recycling equipment respectively.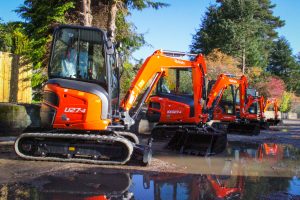 Brian Young, Molson Young Plant Sales MD said; "Since the acquisition (of Young Plant Sales) by Molson Group in 2016, we have been anticipating this re-brand. Although some may see this as a big change given our 40 years as simply Young Plant Sales, the new name just reinforces the investment in customer service, such as our new Inverness depot, and the increased breadth of our product range – Sennebogen, Terex Ecotec and Kobelco – that being part of the Molson Group has allowed us to achieve.  Customers have already benefitted from our ability to hold more stock, allowing for a smoother and faster supply of machines as well as our increased footprint thanks to our new Inverness depot which is already performing better than expected.  We are looking forward to expanding further into the recycling and materials handling markets in Scotland with the Terex Ecotec and Sennebogen brands, which are recognised as best in class."
Jonathan Wilson, Molson Group joint MD said; "2018 was a fantastic year for the Group and the re-brand is simply about bringing it all together.  As a Group, we are in a unique position in the market because of the breadth of products and services we are able to offer.  This re-brand comes in as we continue to invest in our business, with our Inverness depot already performing well and excitement at the new ranges of products available to offer, 2019 is set to be another huge year both in Scotland and across the Molson Group".