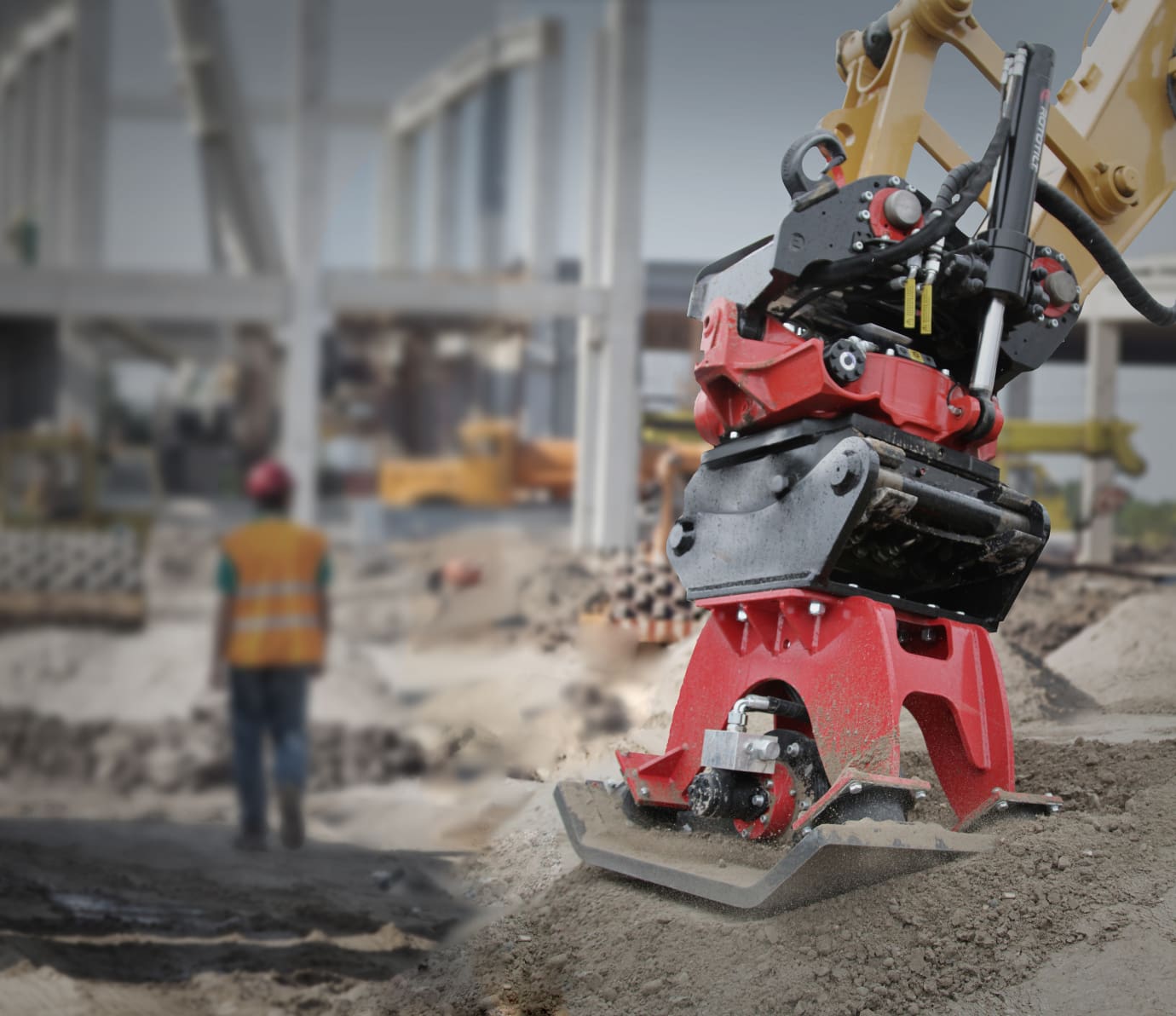 Rototilt is broadening its product line and launching an entirely new compactor for excavators with machine weights between 5–10 tonnes.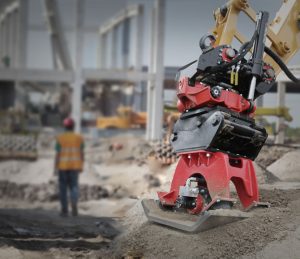 The C34 compactor has a vibration force of 3400 kilograms and can handle high back-pressures on the return line, a characteristic that makes it suitable for use with Rototilt's R2 and R3 tiltrotators.
"Machine-mounted compactors have many benefits," says Sven-Roger Ekström, product manager at Rototilt. "One is that they facilitate compacting in hard-to-reach places such as pipe trenches, slopes and embankments. Another benefit is that they increase safety because people no longer need to be in potentially hazardous work areas."
Rototilt's tiltrotator system has it all – from control systems and tiltrotators to tools and accessories. This ensures full functionality in all operations.
TECHNICAL DATA: C34 compactor
Length: 795 mm
Width: 525 mm
Height: 600 mm
Vibration force: 3.4 tonnes
Min. hydraulic flow: 30 l/min
Max. hydraulic flow: 250 l/min
Max. pressure: 250 bar
Rototilt is a world-leading supplier of tiltrotators, accessories and systems. With Rototilt® products we break new ground for construction machines by converting excavators to full-fledged tool platforms. Through a global service network, we offer a unique combination of technical expertise, quality, capacity and understanding of the customer's business. Our customers are found around the world and we strive to ensure that they experience precision, reliability and commitment in all contact with us. More information is available at rototilt.com.