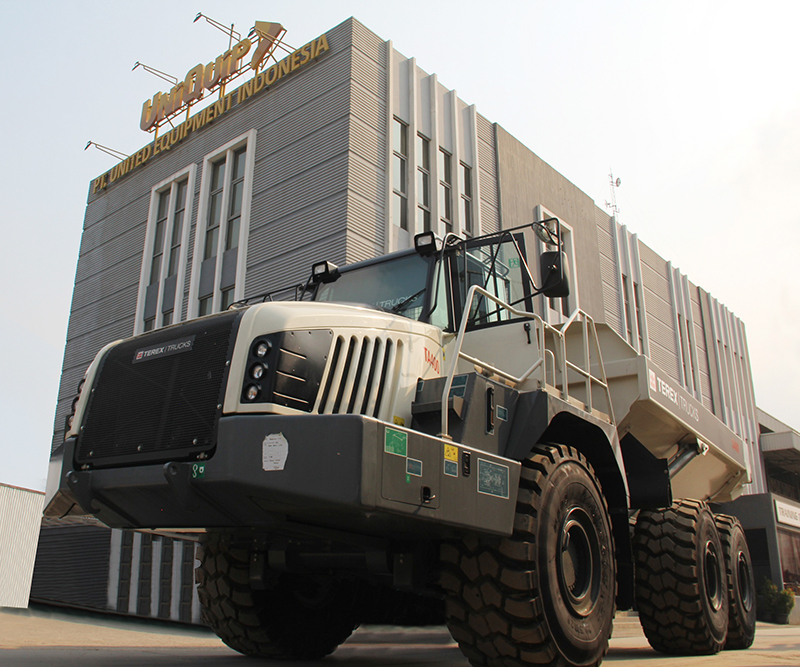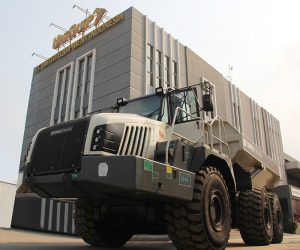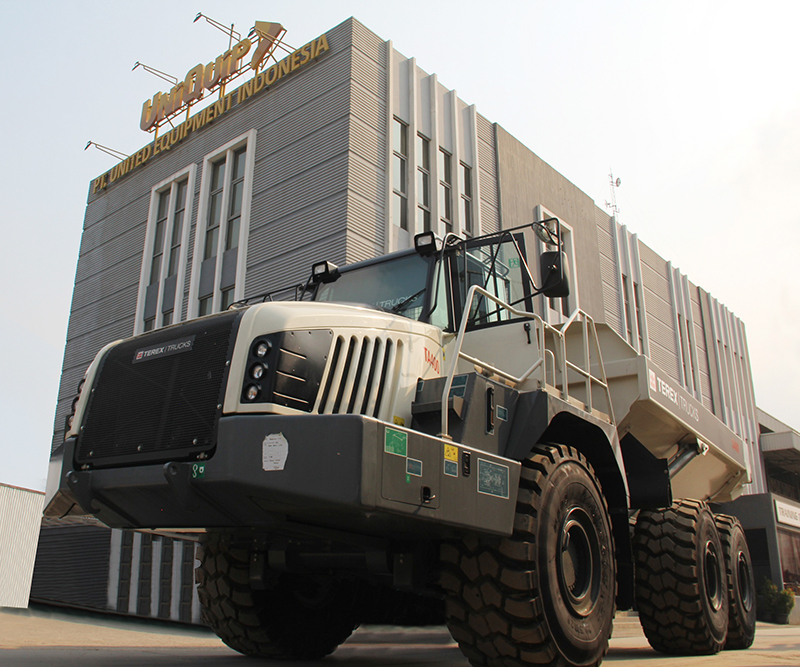 Terex Trucks' dealer PT United Equipment Indonesia (Uniquip) will exhibit the TA400 articulated hauler on their stand OS 28 at the Mining Indonesia trade show in Jakarta this week.
Terex Trucks' TA400 – the biggest articulated hauler the company manufactures – will be on display at the Mining Indonesia trade show which runs from September 18thto 21st. Customers in Indonesia, where the hauler is mainly used for mining, particularly appreciate the robustness, simplicity and reliability of this high-capacity hauler.
"Mining is a big industry here and with Mining Indonesia being Asia's largest mining equipment exhibition, it's a very popular show among key industry players," says Lisbon Tan, Manager at Uniquip. "We are proud to exhibit the Terex Trucks TA400 at the show this week and will be talking to customers about how strong and reliable the machine is. The haulers excel in challenging conditions, which is especially important during the rainy season in Indonesia. Our customers like that Terex Trucks machines operate safely during heavy rainfalls and can handle extreme inclines, wet surfaces and muddy terrain without any compromise to performance."
Performance you can count on
"The TA400 performs extremely well in tough mining conditions," says Paul Douglas, Managing Director of Terex Trucks. "From the interior of the cab to the design of the chassis, this durable machine has been created to perform in some of the most challenging applications. Our articulated haulers – the Terex Trucks TA300 and TA400 – are easy to maintain and deliver low total cost of ownership. With built-in quality, we have engineered them for uptime with the goal of driving up our customers' productivity and profitability."
The TA400 has a maximum payload of 38 tonnes (41.9 tons) and a heaped capacity of 23.3 m3 (30.3 yd3). Its high-performance, fuel efficient engine ensures excellent productivity. The planetary gear transmission provides smooth, efficient gear shifting for optimised fuel consumption and reduced cost of operation. To help ensure a safe and comfortable ride, the hauler comes with hydrostatic power steering and all-hydraulic braking system. Ground level test points and a fully tilting cab combined with an electronically raised hood ensure ease of service and reduced downtime.