In what Komatsu distributor in Ireland, McHale Plant Sales calls an 'amazing' return, leading civil works contractor Wills Bros of Foxford has recorded 10,000 hours of operation from their D65PX dozer before bushings and seals needed replacement.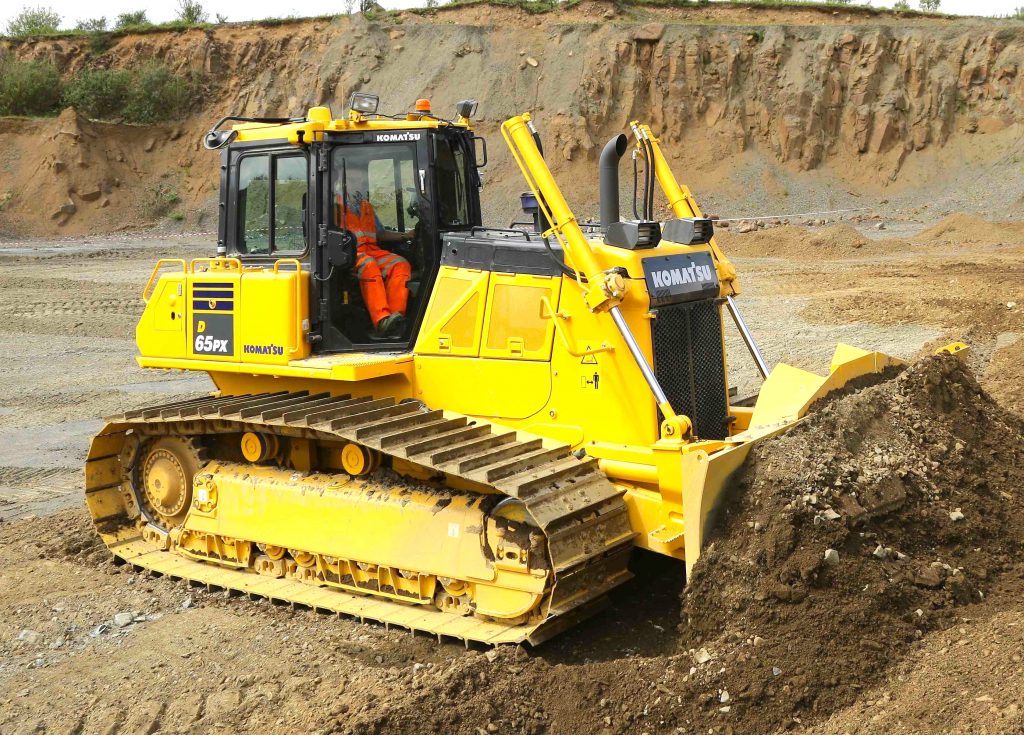 Two-and-a half times longer than the 4,000 hours Komatsu advises owners to expect replacement might be needed, the result achieved by Wills Bros is attributed to three key factors – their careful attention to ongoing undercarriage maintenance, care in the operation of the machine, and the features of Komatsu's Parallel Link Undercarriage System (PLUS).
In the D65PX dozer, a rotating bushing and dual seals concept means that an additional bushing segment is fitted between the seals on each side of the chain whose centre pin can be remotely greased. Sprockets can also be changed individually, and by hand.

Stressing that good undercarriage management encompasses all aspects of machine operation, McHale Plant Sales director, John O'Brien said: 'Knowing the contribution that good maintenance can make towards reducing costs, Wills Bros must be complimented in doubling the operational return their D65PX delivered'.
'This proves that when it comes to cutting per-hour operating costs and bolstering the bottom-line, the West is very much awake,' O'Brien added.