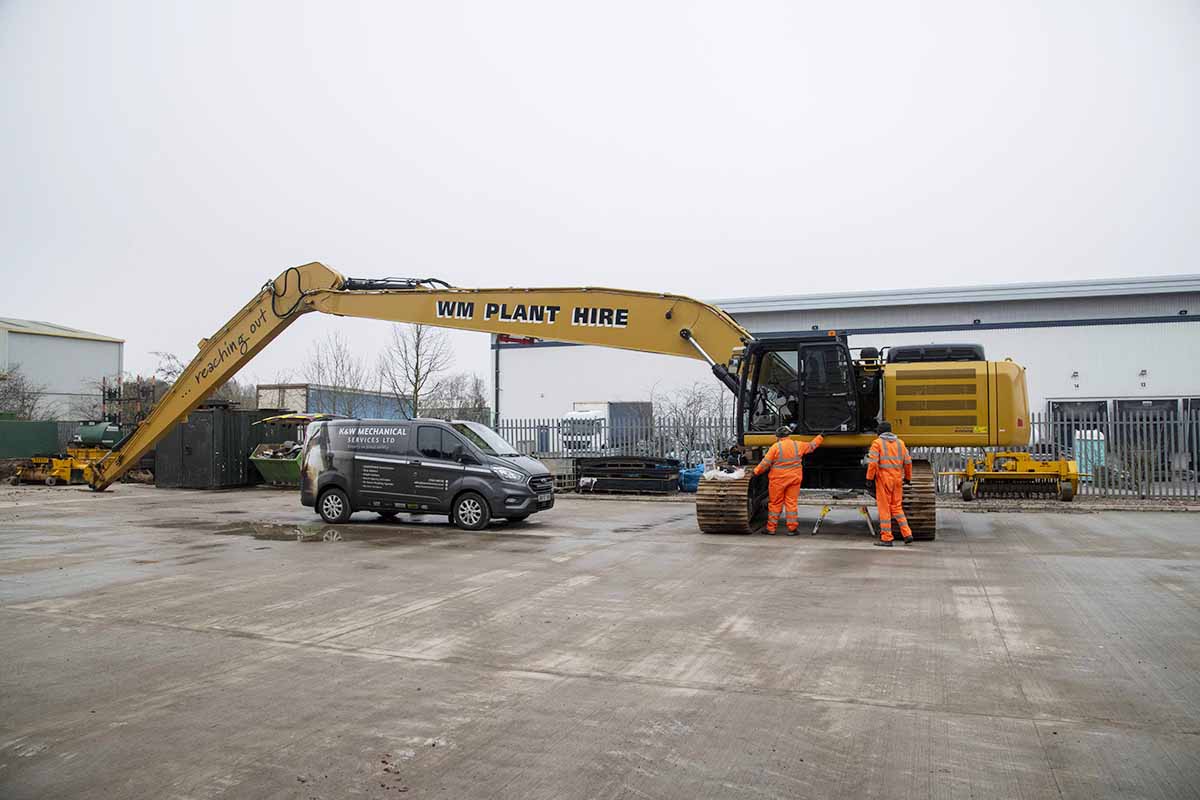 The UK's leading long reach excavator hire company, WM Plant Hire has recently joined the XWatch revolution with purchase of an XW4 slew and height restrictor system for their 22m long reach, Caterpillar 340F 50 tonne excavator.
WM Plant Hire have over 50 years' experience and their specialist excavator fleet has worked around the UK on such prestigious projects as the London Olympics, HS1 (CTRL), Crossrail, Thames Tideway and more recently on HS2. Operating more than 40 long reach machines in their fleet ranging from 4 up to 115 tonnes, the company have used a variety of safety systems from the front-line manufacturers, depending on their customers specific requirements and the attachments fitted.
The XW4 height and slew restrictor system works seamlessly within the host machine's hydraulic and electrical system slowing the machine to a stop as the machine nears its safe working point as opposed to a dead full stop on other systems. Fitted by KW Mechanical Services, one of a UK wide network of approved installers, the XW4 was installed and commissioned in under two days allowing the machine to be delivered to site on time.
"We needed a slew and height restrictor on our CAT 340F for a specific rail embankment project" Damian McGettrick, Managing Director of WM Plant Hire explained. "We had heard good things about the XWatch products and looked into them in detail before we committed to fitting one. The XW4 system offers us exactly what we require in a slew and height restrictor system. It offers us peace of mind for working in any location and with its easy-to-use operator interface, we know that it will be used correctly at all times. The installation time is another bonus for us as we sometimes need to mobilise machines quickly to emergency projects.  We understand that the XWatch systems are fully approved by Network Rail and that helps influence our decision and that of the customer going forward."