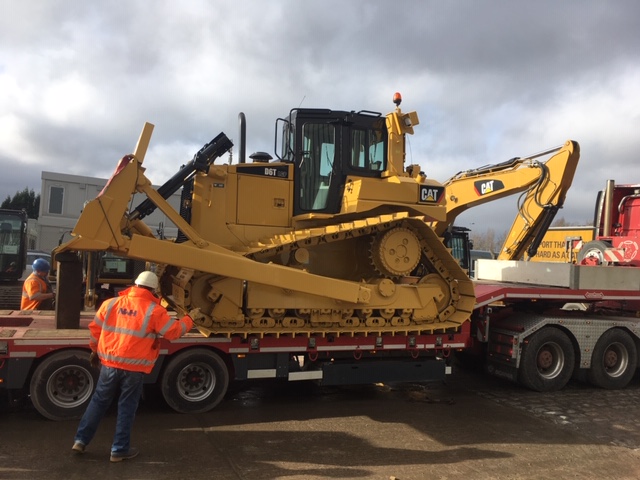 Leading UK waste management company, Enovert has worked with Caterpillar dealer Finning UK & Ireland to fully rebuild its Cat D6T, providing the business with a comprehensive second life for one of its key pieces of equipment.
The main driver for Enovert's decision to opt for a rebuilt machine over a new piece of equipment was the massive cost savings. The D6T in question had only recently been fitted with a new set of tracks and this, along with the additional costs of fitting a waste package to a new machine, made a rebuild the most cost-efficient option for the business.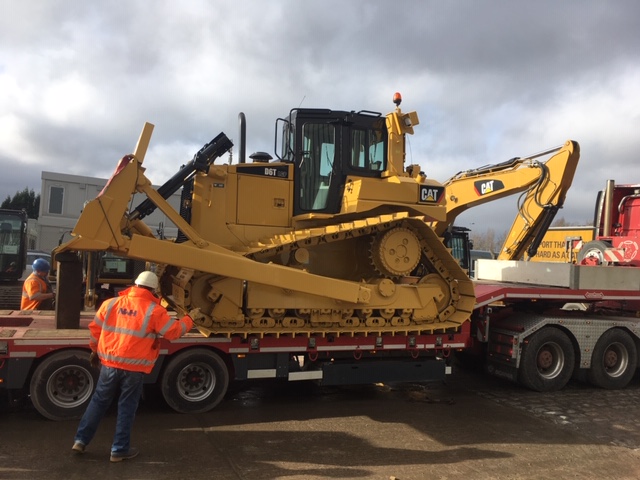 In order to define the scope of the rebuild, engineers at Finning's Glasgow workshop performed a full inspection whilst the machine was with them for an undercarriage replacement. The engineers found that the machine was showing the effects of working hard in a landfill operation, and required a full powertrain overhaul, alongside operator comfort improvements including a new seat, replacements for the window glass and the door seals. In addition, the dozer's blade was suffering from wear, which led to the recommendation to include replacements to the pins, bushings and cutting edge in the rebuild package.
Following the rebuild, Finning's Glasgow workshop facilitated the machine's delivery to site in February, along with an engineer who watched the dozer's first shift back at work to ensure that everything was working correctly.
Finning's engineers worked closely with the Enovert team, using the FinCam system to provide regular updates on the rebuild process, and corresponding often via email to keep the team apprised of any developments. Mark Harling, South-East Area Manager for Enovert South Ltd, commented: "The rebuild project was a huge success, and the team at Finning kept us involved every inch of way on this project and ensured that every eventuality had been considered.
"We were also really pleased that Finning sent an engineer to site during the delivery of the machine. The accompanying engineer gave us real value in sorting out the minor teething issues that are to be expected when you introduce a new machine to site, helping us to rectify any small problems on the spot."
Mark continues: "A huge amount of credit must be given to Finning for the way they have handled the rebuild. All of the team on the shop floor, the technicians and engineers with spanners, spray guns and multi-meters have worked really hard to help complete this project, and should rightly take pride in what is a fantastic job. We're extremely pleased with the results, and we're confident that our rebuilt D6T will be a strong and valuable investment in the coming years."
Speaking about the success of the project, Alan Shea, Product Support Sales Manager for Finning, commented: "We were delighted to receive such positive feedback from Enovert about the rebuild of their D6T. Everyone involved in the project has worked incredibly hard, and we're pleased to have built on our already strong relationship with Enovert with another successful project. All of the team in the workshop were committed to involving the customer at every stage, helping them to feel secure in the knowledge that they had made the right choice by working with us to give their machine a second life."