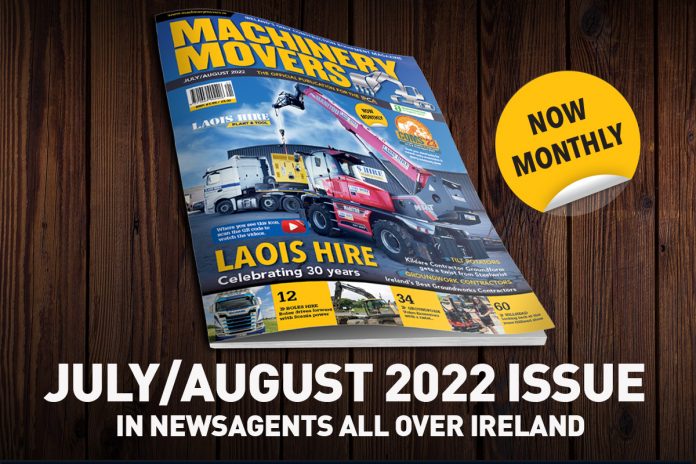 The July August issue of Machinery Movers Magazine is in the shops now.
Pick up the latest copy from all good newsagents.
IN THIS ISSUE:
Hydrogen powered duck
Volvo Construction CE has started testing what it says is the world's first fuel cell articulated hauler prototype, the Volvo HX04
Boles Hire
Navan-based Boles Hire has recently acquired a beautiful brand new Scania 770S to add to its haulage fleet so we seized the opportunity to go and check it out.
Hillhead Review
After a four-year hiatus Tarmac's Hillhead Quarry, near Buxton, Derbyshire, hosted the UK's largest and most iconic quarrying, construction, and recycling exhibition once again.
Groundform
A Kildare contractor has invested in some Volvo excavators with a twist. That is, the machines are equipped with Steelwrist tiltrotators.
Volvo Days
Earlier this year Volvo Construction Equipment (Volvo CE) announced the return of its iconic Volvo Days event in Sweden.
Doosan DX25
Doosan has launched the new DX225LC-7X – the company's first'Smart' crawler excavator, designed to help operators work faster and more efficiently.
Ireland's top groundworks & civil contractors directory 2022