With the opening of a new HQ in Naas, GPX Rail is going from strength to strength. Brian Coogan speaks to operations director Mick Hanley about the challenges of being a civil engineering specialist in the demanding rail sector.
GPX Rail is a multi-disciplinary support services company specialising in civil engineering and track work projects which is now based in Osberstown, Naas in Co. Kildare.
Mick Hanley, operations director at the company, explains how they got into the demanding rail maintenance industry. "We started off in the UK in 2008 as a thermic welding company and we moved over to Ireland in 2009. We have since grown and expanded our business to encompass all aspects of rail and civil engineering. We provide a high-quality service with a serious commitment to safety. Our staff are continually assessed and trained up to the highest standards. We work alongside our clients to provide bespoke design solutions without losing sight of safety, quality, and value."
GPX Rail has recently moved into a new headquarters in Naas, Co. Kildare. "It is a green field site which we bought about four years ago," says Mick. "It came at the right money at the right time and we could build here to our own specifications rather than take over an existing building. We have 9,000 sqft in total as well as a big yard and workshops."
The building was opened at the end of June when GPX invited VIPs and customers to the event. Tipperary man Mick is a big fan of hurling. "We had Matthew O'Hanlon, captain of the Wexford hurling team here for the opening and the building was opened by Irish rugby international Seán O'Brien.," says Mick. Both sportsmen proved to be excellent ambassadors for their sports and more than happy to help GPX Rail launch the new HQ.
The new site sits close to the M7 motorway. "Access to the motorway in crucial for us," adds Mick, "Due to the nature of the rail industry, all our work is at night time and we have vans rolling out of here six nights a week to all parts of Ireland so access to the road network is crucial."
Preventative maintenance
"When we started in the UK in 2008 we were solely known as a welding company," explains Mick. "At that time there was no outsourced welding in the Irish rail sector, all the welding was in-house by Irish rail welders doing what is known as continuous welded rail (CWR) which allows for higher speeds and better passenger comfort."
GPX Rail launched in Ireland in 2009 – the timing proved to be ideal. "We are the only company in Ireland that provides electric-thermic welding for connecting rail tracks together and that is our main service but we have tackled other jobs over the years like bridge maintenance." says Mick. "Some people may remember back in 2009 when the Malahide Viaduct collapsed into the estuary.
A train driver had just gone over the viaduct and noticed a dip in the track. By the time he pulled into Malahide the whole thing had collapsed and that was a big signal to Irish Rail that there was a lot of urgent maintenance that needed to be done, including preventative maintenance on bridges and other structures. We had just started-up in Ireland at the time and we got the call and headed out to Malahide.
We were there at the right time when Irish Rail decided they had to form bridge gangs for checking, maintaining and repairing bridges. We have four teams now working day-in, day-out. We also have 63 men down in the rail yard in Port Laoise making rail sections ,railway panels and the concrete sleepers that the rails sit on, working in partnership with Irish Rail. We make 310 sleepers a day in their factory. They provide the facility and we provide the manpower and the expertise."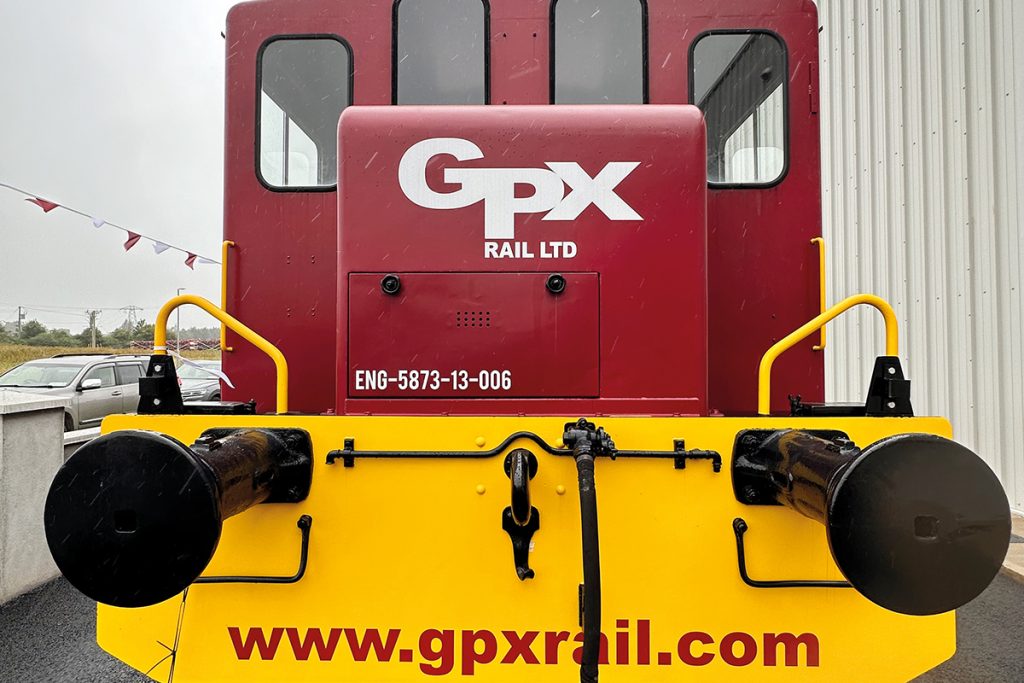 We have 135 people working for us in total now and 35 vans on the road and eight staff covering the admin and safety roles. We are constantly recruiting, especially for the sleeper factory and for making panels and rail sections in Portlaoise. There is continually a requirement there for fitters. Recruiting and advertising for new people has become an important job and we have a lady in HR now devoted to this task.
The most important skill for us is thermic welding for rail track, it is a specialist skill, not a standard process, it's a fusion type of welding and it is safety critical – you can't have any sort of failure. These welders are hard to find and recruit – there are probably only 24 or 25 in the country altogether. We are now trying to develop younger guys and train them in-house. We run an apprenticeship scheme from this building. We have a training room down stairs and we train them up over three years then they are assessed by specialists brought in from Germany."
Civils for rail
"We do a lot of small and medium civil engineering packages for Irish Rail for things like sub-stations," says Mick. "We do anything really, whatever is thrown at us, we don't refuse work if we can make it happen. Irish Rail does have some in-house teams but this seems to be reducing and it makes sense to use an outside contractor with the specialist skills and expertise."
As operations director Mick is responsible for the day to day running of the company and the staff as well as: "sourcing and chasing work and pricing it with our procurement guys, customer liaison, site visits and generally making sure the job is done. I also take care of the purchasing of machinery and plant, that's my background, I have many years experience working with Brefni Plant Hire, that is where I got my experience starting back in 1989. I was rail manager there for 20 years."
Plant machinery
When it comes to the plant machinery end of the business, Mick has a tonne of experience from his time with Brefni, "We have a liking for Doosan (now Develon of course – ed) mid-sized excavators which we buy from Seamus Flynn at EMS," says Mick. "The rail plant is specialised machinery which we mainly source from the UK. Peter Hanlon Rail does adapt machines here but predominantly our recent rail-roaders were bought second hand from the UK. They are all Network Rail certified and include six tonne JCBs, rail dumpers and dumpers that are suitable for the Luas."
While Irish Rail is a very important partner for GPX Rail, it isn't their only client. "The Luas tram network in Dublin has been up and running for 14 or 15 years now," says Mick. "and it is starting to show signs of wear and tear. It has become an important job for us. It is of course all in an urban environment and is very demanding work that has to be done in the three hours a night that are available when the Luas shuts down."
Attachments for rail
"The Engcon tiltrotator is critical for all rail work now," says Mick. "I would say there are very few excavators working in the rail industry in Ireland that don't use that attachment.
It saves a lot of time because on the railway line you're in that one position and you can't get off the line to manoeuvre to grade an embankment or excavate a trench, so a tiltrotator can be crucial.
The grab with a tiltrotator is ideal for lifting rail and placing sleepers. It's really revolutionised how we do things. I'd claim to probably be the first man to use them when they came into the country when Sean Flynn at Brefni Plant Hire bought a tiltrotator for an Atlas machine in 1996."
Maintaining Ireland's rail network is specialised and skilled work. It takes experience and a focus on safety to get the job done properly and that's where guys like GPX rail come. With a new headquarters and a top team of specialist engineers with the latest plant and machinery they are dedicated to keeping the trains running across the country.