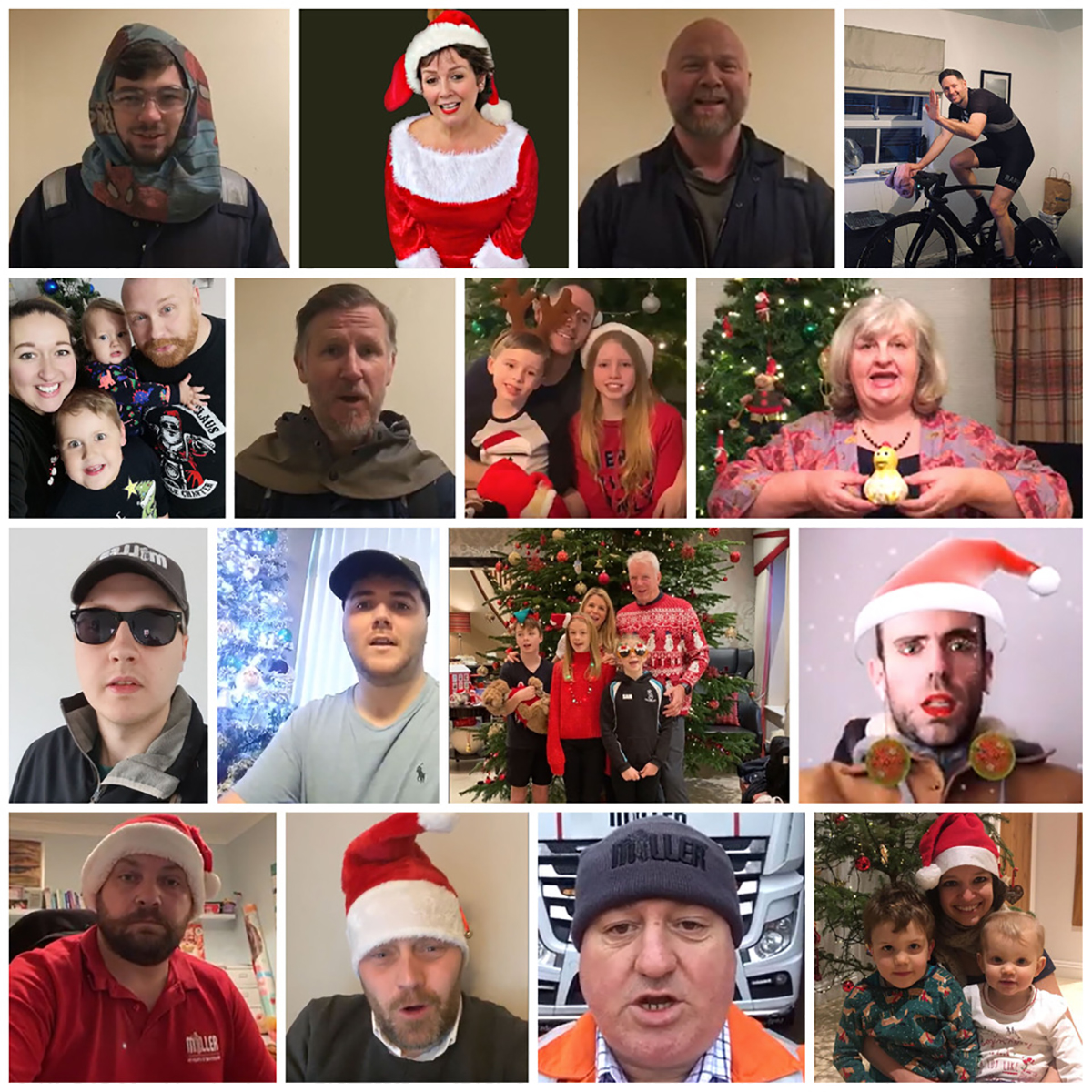 Staff at Miller UK have provided a vital cash boost to this year's Cash for Kids Mission Christmas appeal in the North East.
The COVID-19 pandemic has meant that Miller UK have been restricted in terms of their annual charity events, with most of their planned fundraising events being cancelled earlier in the year.
The company made the decision to organise a 12 days of Christmas event during the month of December, where they hosted a number of virtual events, reaching out to as many people as possible for support.
Mission Christmas, a part of Cash for Kids North East, aims to give Santa a helping hand by supporting the one-in-three children living in poverty in the region. Working closely with community organisations, social workers, schools, other charities and the emergency services, the Mission Christmas team ensure that donated gifts reach children who are at risk of waking up to no gifts on Christmas Day.
Each day different events took place including a virtual Land's End to John O'Groats challenge, a virtual personal training session, competitions, bingo, and a no reserve auction to bid for a Miller GTS, their latest fully hydraulic compact quick coupler which has been a very successful product since its launch last year. What's more, for every pound donated Miller UK have matched the contribution.
"Over the past few weeks the team have taken part in a number of virtual Christmas activities to help support a charity that helps local people. We know that it has been a very difficult year, and especially at Christmas, it can be very difficult to make ends meet. We are committed to giving back to our local community and we hope that with our support, this year's Mission Christmas will make a huge difference, ensuring that no child in the region wakes up on Christmas Day without a gift," commented James Ross, Miller's Commercial Director.
As part of Miller's company values, they strongly believe in sharing their success with the community to create opportunities to improve the lives of others and have already raised more than £3,200 to support Mission Christmas, to support vulnerable children and young adults in the region.
Keith Miller, founder of Miller UK commented, "We are delighted to have had the opportunity to raise money for Cash for Kids this month to help deliver the best possible Christmas for children in the north east. We take a lot of pride in our role within the community and our team fully embrace the chance to participate in fundraising throughout the year, but it always feels even more special, especially at Christmas time."
Mission Christmas have been overwhelmed with a record number of applications this year, with more than 58,000 children needing their help. Even one child living in poverty is too many, but with this astonishing number of thousands of children right here in the north east, Mission Christmas gives everyone an opportunity to make a real difference.
To support Mission Christmas and make a donation, please visit: www.cashforkidsgive.co.uk/campaign/north-east-mission-christmas-fundraising-2020/fundraisers/miller-uk
For more information please call 0800 912 0006, visit www.millergroundbreaking.com, or follow Miller on Twitteror LinkedIn.