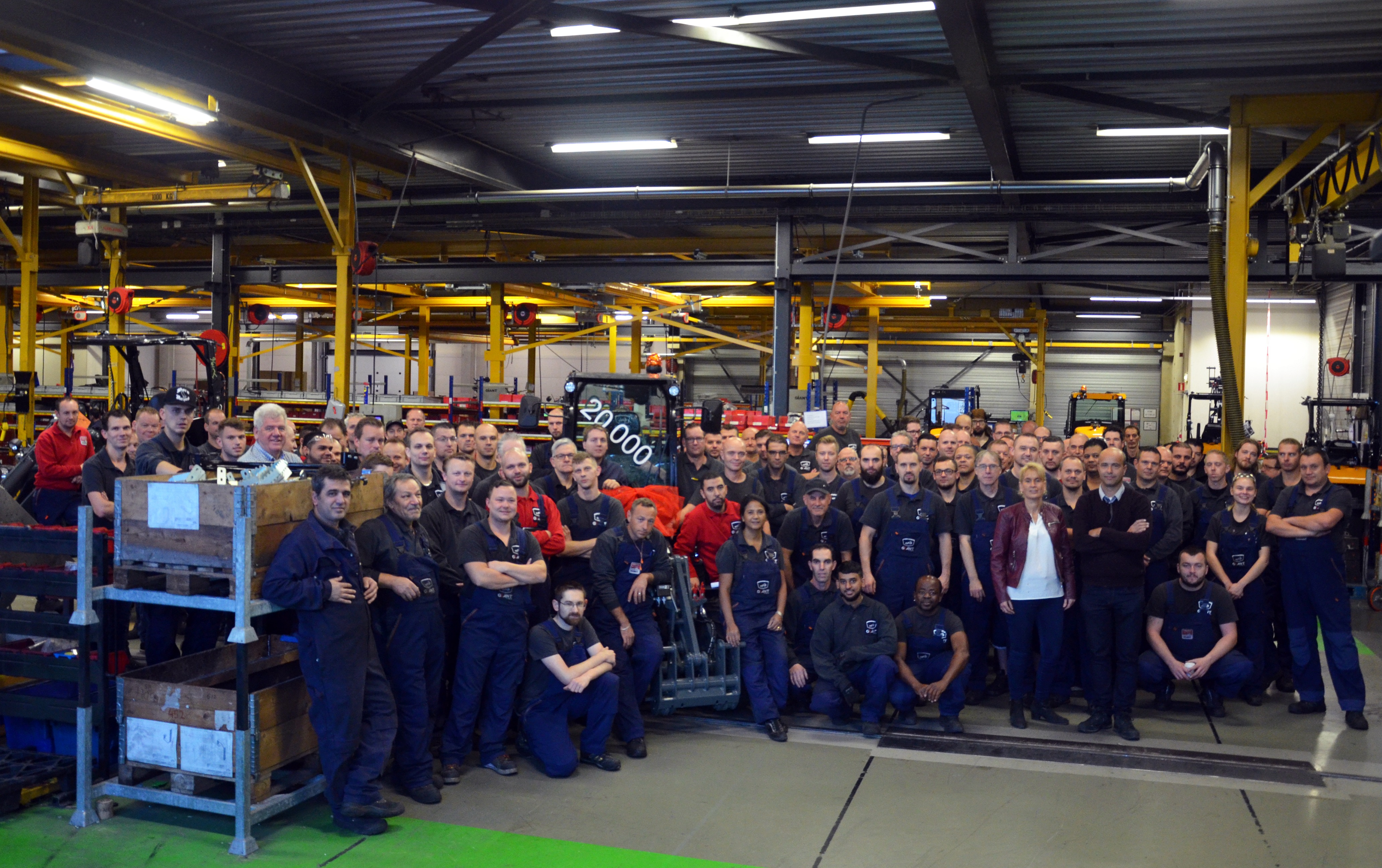 New milestone TOBROCO-GIANT; 20.000th machine rolls of the production line
TOBROCO-GIANT has produced the 20.000th machine in Oisterwijk, The Netherlands. It is a D337T X-TRA in the characteristic yellow-gray colors.
The machine is fully equipped with a cabin, Heavy Duty axles and 3-point hitch and ready to be shipped to a customer in Denmark.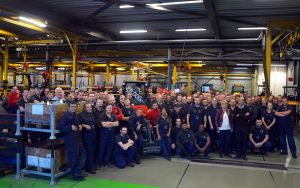 The first GIANT loader was built in 2001 and that year the total number of produced machines was 15. After that first year the demand for
GIANT's increased rapidly and the 10.000th machine was built in 2014. In the next 3 years, another 5.000 machines were built and at the start of
2017 the 15.000th GIANT left the factory. More than 1,5 years later, a new milestone has been achieved with the 20.000th machine.
Expansion of production
In recent years, TOBROCO-GIANT has been growing rapidly. Partly because of the high demand for  loaders, telehandlers and skid steers,
but also because of the expansion of the range of machines. That is why the current production location in Oisterwijk is being optimized and expanded.
At the end of this year several new production lines will be ready and the pre-assembly of various components is centralized.
The coming years will be used to increase the floor space and to realize a warehouse.