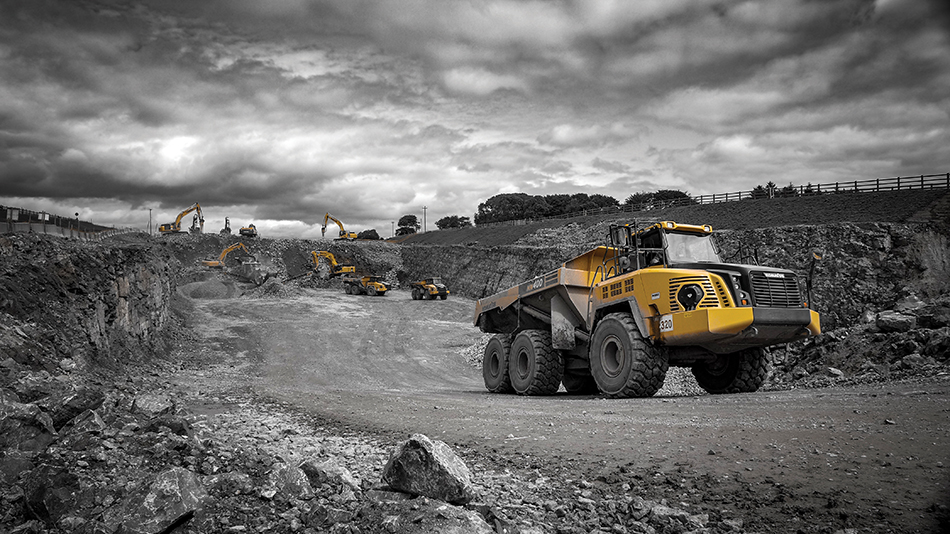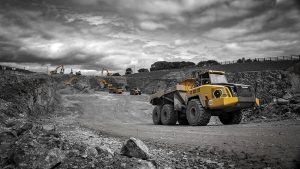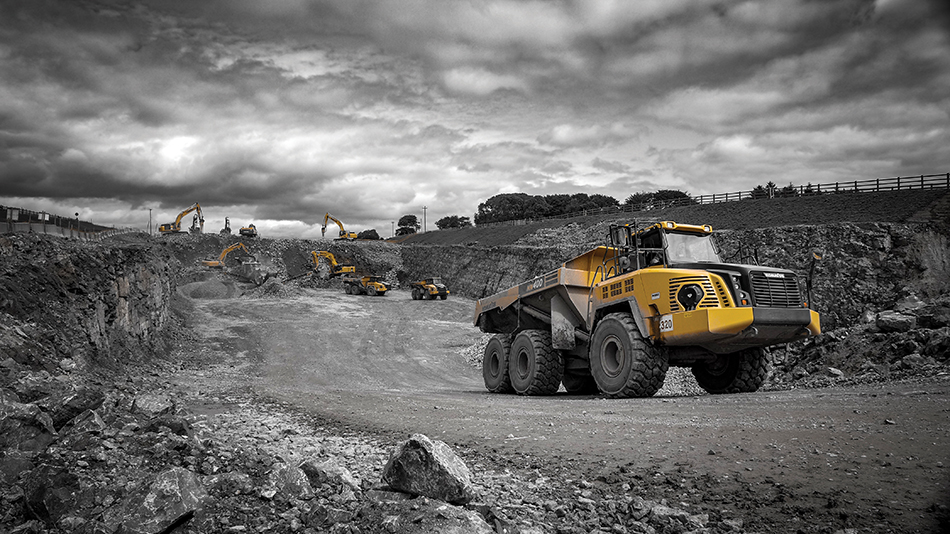 Roadbridge are honoured to have won the 'Construction Project Award' for our work on the Gort to Tuam Motorway Northern section, at the Machinery Movers Industry & Operator Awards 2018. This award is presented to a company that can demonstrate how they have converted a client's vision into reality with flawless execution.
Company Plant Manager Sean Liston was on hand to accept the award on the company's behalf and stated that this award was down to our dedicated team of loyal, skilled drivers and operators. He also paid tribute to our plant fitters that help keep our fleet moving efficiently.
Construction of the M17/M18 Gort to Tuam Motorway was awarded to the Direct Route Consortium back in April 2014. Roadbridge were a strategic delivery partner within the consortium and took responsibility for the Northern Section of the works. This work comprised the excavation and construction of 11km of Motorway and 4.5km of 2+2 Dual Carriageway. The earthworks element of the project included the processing of over 1.4 million m³ of earthworks, including 400,000m³ of rock. This material was crushed and screened on site for use on the project, thereby significantly reducing the impact of the works on the public, by removing the need for up to 140,000 truck movements through villages.
This section of works also included 7 new overbridges; 12 underbridges and underpasses; 1 pedestrian bridge at Tuam; 3 major river crossings and 1 railway crossing.
At it's peak, the Roadbridge element of the project had a workforce of 215 personnel and a plant fleet in excess of 100 items. The project successfully opened to the public in September 2017, almost three months ahead of schedule.
Roadbridge is a self-performing contractor with one of the largest in-house plant fleets in Ireland, giving them unparalleled control over project delivery. The fleet consists of over 640 items of plant, including 65 no. 40 & 25-ton Articulated Dump Trucks; 187 no. 12-80-ton Excavators; 14 no. Graders, to name but a few. Our newest addition to the fleet is a Vermeer T755III Trencher and is currently in use on one of our Scottish projects.
The company prides itself on it's long standing relationship with it's external supply chain, such as Volvo, Komatsu, JCB, CAT, Bomag, Bell, Topcon, and Trimble, and look forward to continuing this association for many years to come.
As they enter their 51st year of operation, Roadbridge have also recently undergone a refresh of their branding, so over the coming months, the new look will start to feature more prominently across the fleet. As a competitor quipped, "at least now we will see the competition coming!"